Top Trumps Dogs RRP £6.00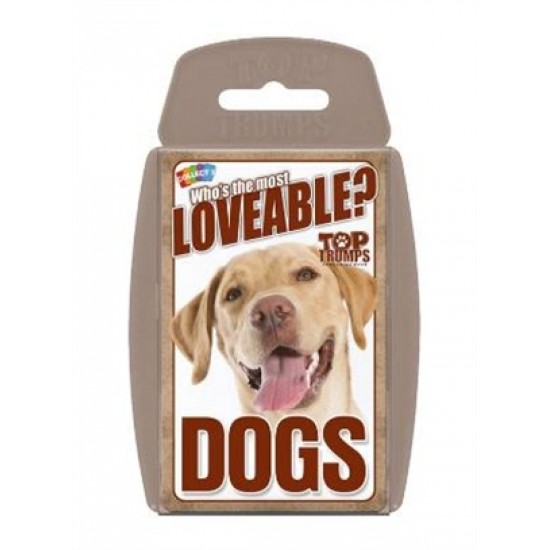 Top Trumps Dogs RRP £6.00
Top Trumps Dogs.
From the Husky to the Chihuahua, from courageous wolves to adorable pets, dogs have wagged their tails by our side for thousands of years. This new pack of Top Trumps is loaded with dog facts & tips on how to look after your best friend. Discover all about your favourite canines and see how the fiercest compares to the cuddliest and most mischievous. Remember, this pack is fully playable with 'Cats Top Trumps'. Woof!
Key Features:
Entertaining educational card game loved for bringing your favourite dogs to life

Play Top Trumps anytime, anywhere, with as many people as you like

Find out the cuteness of a boxer, the size of a pug and the rarity of a stray dog in this edition of Top Trumps - Dogs

Easy-to-carry plastic case means there are no limits on gameplay

Prepare to outsmart your opponents, discover new and exciting facts and duel your way to becoming the Top Trump!
BARCODE: 5036905044219