Top Trumps Cats RRP £6.00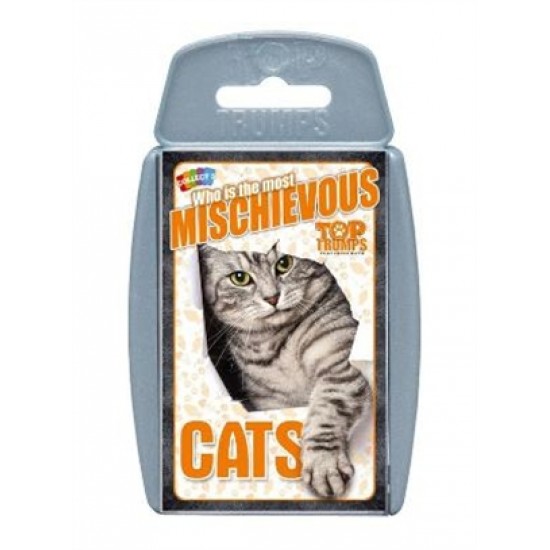 Top Trumps Cats RRP £6.00
Top Trumps Cat.
They come in all sizes and tempers but we dearly love our mysterious feline friends. Discover the most famous varieties of cats and see how the fiercest compares to the cuddliest and most mischievous. A furry deck full of surprising cat facts, find out all about your favourite kittens in this special Top Trumps pack!
Key Features:
Entertaining educational card game loved for bringing your favourite mischievous cats to life

Play Top Trumps anytime, anywhere, with as many people as you like

Find out the size of a Bengal cat, cuteness of a British Shorthair and the rarity of a Siberian cat in this edition of Top Trumps - Cats

Easy-to-carry plastic case means there are no limits on gameplay

Prepare to outsmart your opponents, discover new and exciting facts and duel your way to becoming the Top Trump!
BARCODE: 5036905044189