Semi-Double Bed (SYL25019) RRP £10.99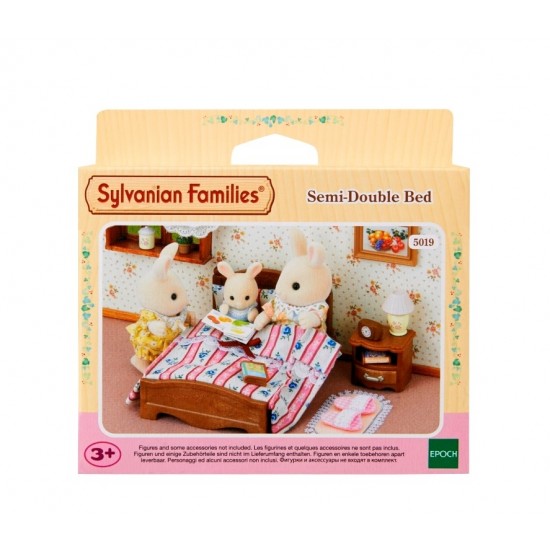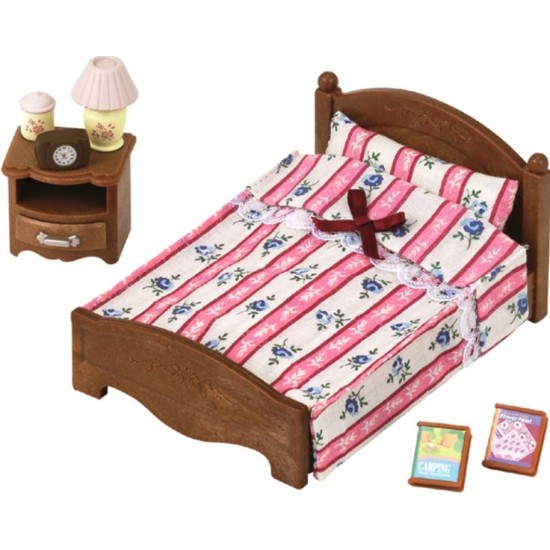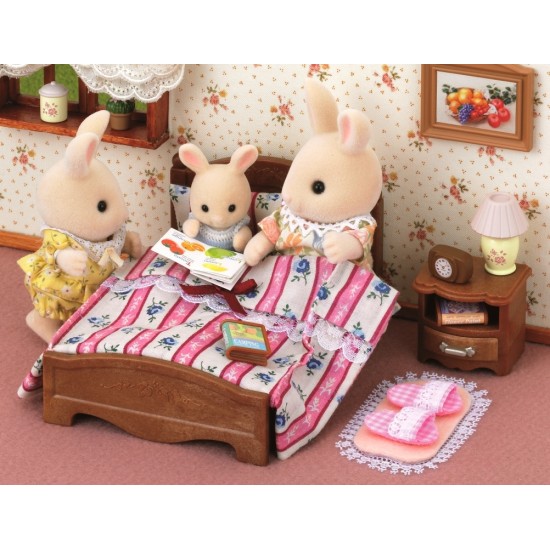 Semi-Double Bed (SYL25019) RRP £10.99
Sylvanian Families Semi-Double Bed.
Available for sale to independent brick & mortar stores and online via their own managed websites. Unfortunately, we cannot supply these products for sale on any social media or third-party trading platforms, including; Amazon, eBay, Facebook, Instagram and TikTok.

Perfect for a relaxing Sunday morning, this Semi-Double Bed Set contains a teak coloured bed frame with stripy white 'n' pink bedspread made all the more beautiful by blue floral details and a decorative ribbon. As well as all the things your Sylvs need to get snugly, mattress, pillow and blankets, the set also includes two books, perfect for some quiet reading or perhaps even a bedtime story! Plus there's a bedside table complete with drawer, and a lamp and alarm clock so your Sylvanians can keep track of tick tocks to make sure they don't get up too late when they're having a lie in!
Includes:
1 x bed
1 x mattress
1 x quilt
1 x pillow
1 x lamp
1 x decorative container
1 x clock
2 x books
1 x bedside table
SKU: 5054131050194