Persian Cat Family - (SYL05455) RRP £21.99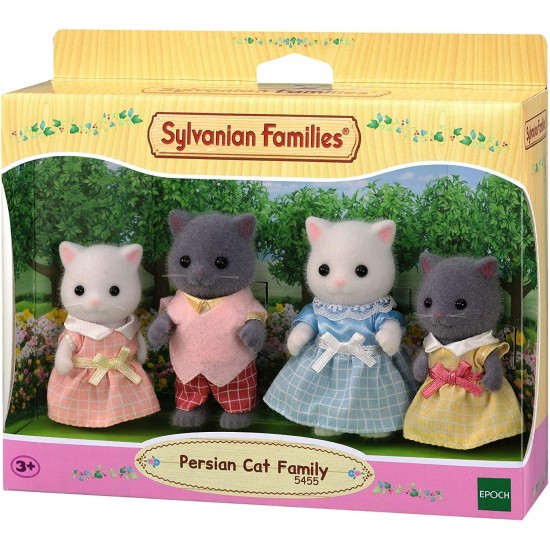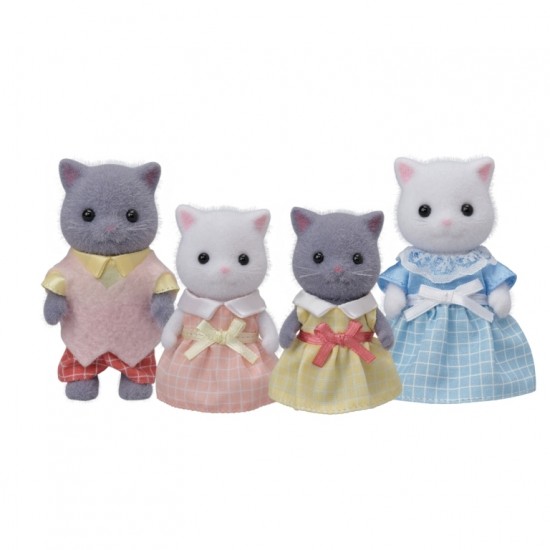 Persian Cat Family - (SYL05455) RRP £21.99
Sylvanian Families Persian Cat Family.
Available for sale to independent brick & mortar stores and online via their own managed websites. Unfortunately, we cannot supply these products for sale on any social media or third-party trading platforms, including; Amazon, eBay, Facebook, Instagram and TikTok.

Lucas Persian is a dancer who's the talk of the town. He's worried about keeping in shape, so he drinks an original homemade smoothie every morning.
Dawn Persian knows a lot about the constellations and wont stop talking about them. Her children ask her many questions, so she studies star charts at night.
Lyra Persian likes tinkering with machines. She's currently fascinated by how the elevator in her home works. She's usually quiet, but talks a lot when she is with her twin sister.
Skye Persian likes the natural scienses, like studying about weather and minerals. Each day she makes a note about the sky, and checks the weather vane on their house.
SKU: 5054131054550