Midnight Cat Family (SYL05530) RRP £21.99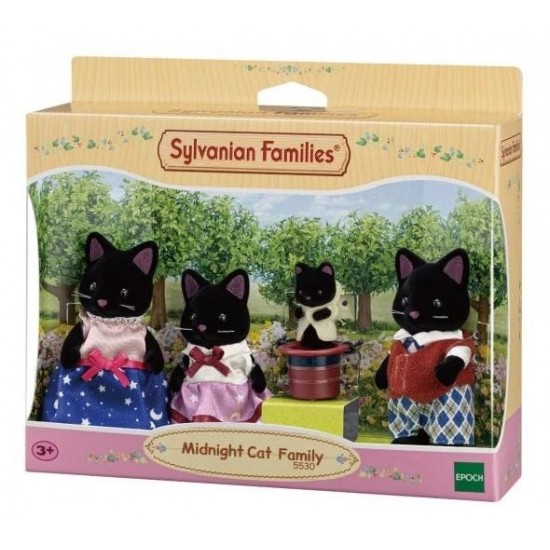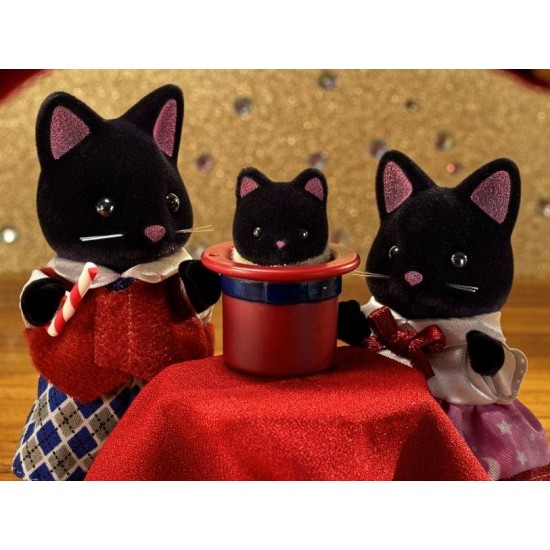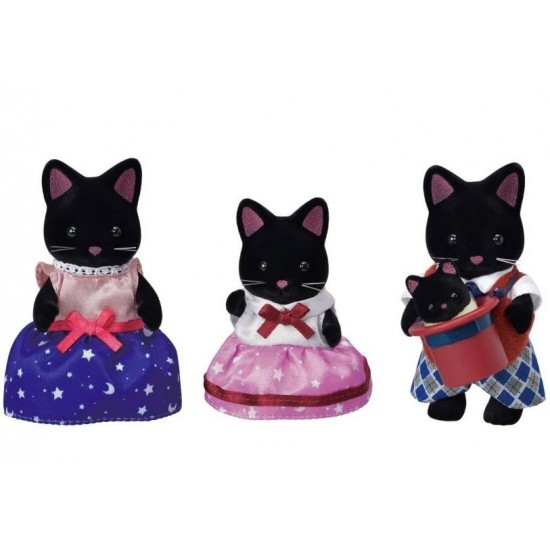 Midnight Cat Family (SYL05530) RRP £21.99
Sylvanian Families Midnight Family.
Available for sale to independent brick & mortar stores and online via their own managed websites. Unfortunately, we cannot supply these products for sale on any social media or third-party trading platforms, including; Amazon, eBay, Facebook, Instagram and TikTok.

The Midnight Cat Family figures have beautiful black fur. Dressed in removable fabric clothing.
It is a four figure set including father, mother, girl, and a cradled baby. You can move the heads and limbs of the father, mother, and girl figures to put them in different poses. The Father's silk hat can be used to carry the cradled baby.
Includes:
Midnight Cat father
Midnight Cat mother
Midnight Cat girl
Midnight Cat cradled baby
Silk hat
Combining with other homes, furniture, and figures allows for even more enjoyable pretend play (sold separately)
SKU: 5054131055304