Kitchen Play Set (SYL15341) RRP £16.99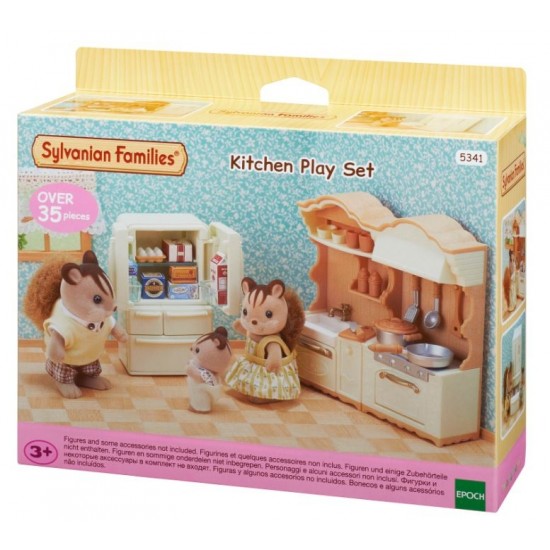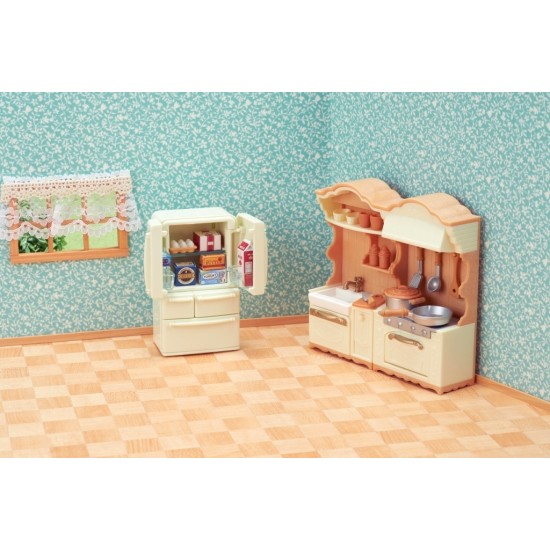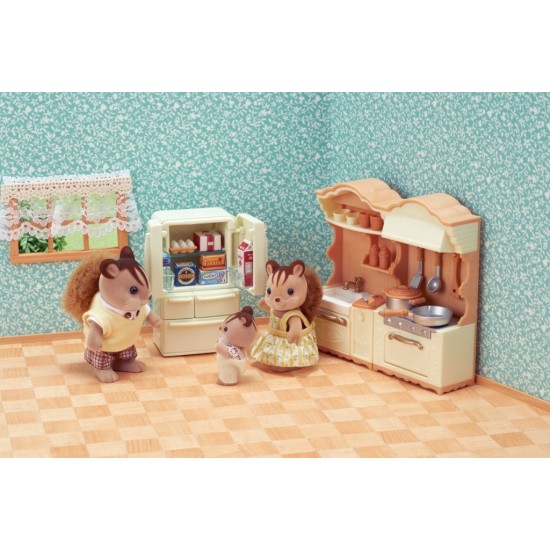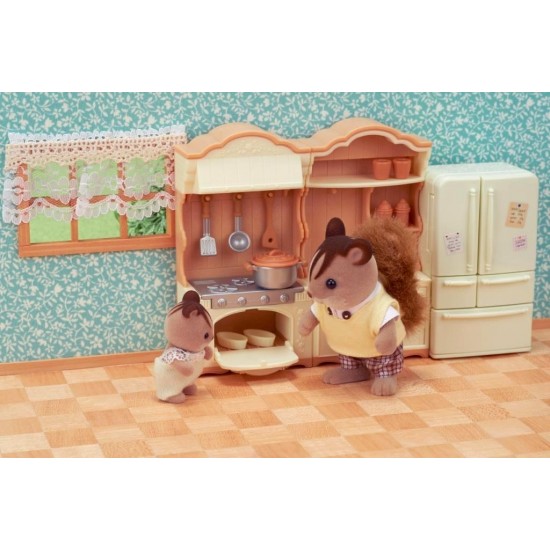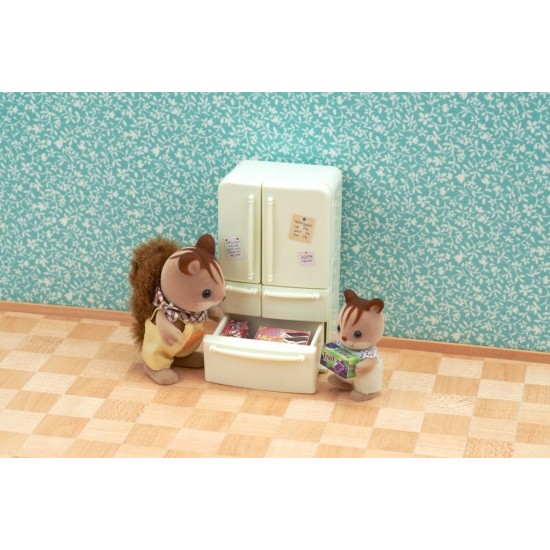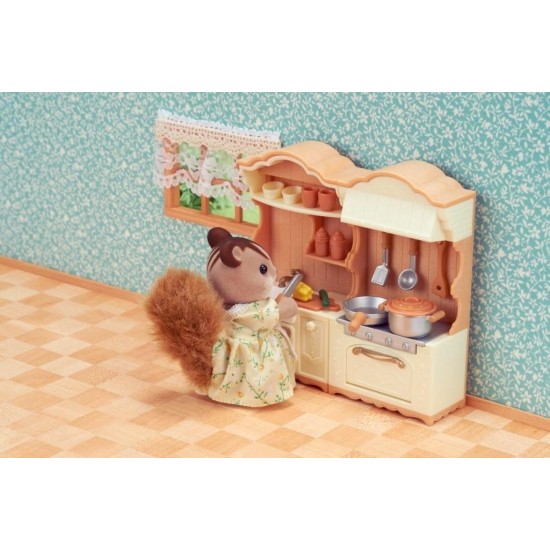 Kitchen Play Set (SYL15341) RRP £16.99
Sylvanian Families Kitchen Play Set.
Available for sale to independent brick & mortar stores and online via their own managed websites. Unfortunately, we cannot supply these products for sale on any social media or third-party trading platforms, including; Amazon, eBay, Facebook, Instagram and TikTok.

Kitchen Play Set includes a double-door, three-drawer refrigerator, cooker unit and sink unit. Includes cooking utensils, ingredients, and other small accessories. Kitchen Play Set features cooking utensils that can be stored in the kitchen cabinet and drawers. The refrigerator contains a freezer compartment, from which ice can be taken out using the provided scoop.
Includes:
Sink Unit
Drawers
Food Storage Space
Cooker Unit
Frying Pan
Pot
Pot Lid
Cutting Board
Spatula
Ladle
Wooden Spatula
Kitchen Knife
2 x Seasoning Containers
2 x Seasoning Container Lids
2 x Cups
2 x Baking Dish
Refrigerator
2 x Ice Cubes
Ice Scoop
Apple
Cucumber
Paprika
Plastic Bottle
Milk Carton
Eggs
7 x Paper Packs
SKU: 5054131053416