Family Campervan (SYL55454) RRP £34.99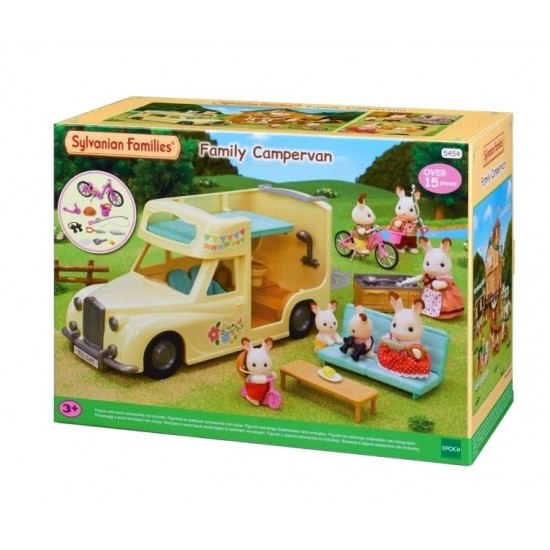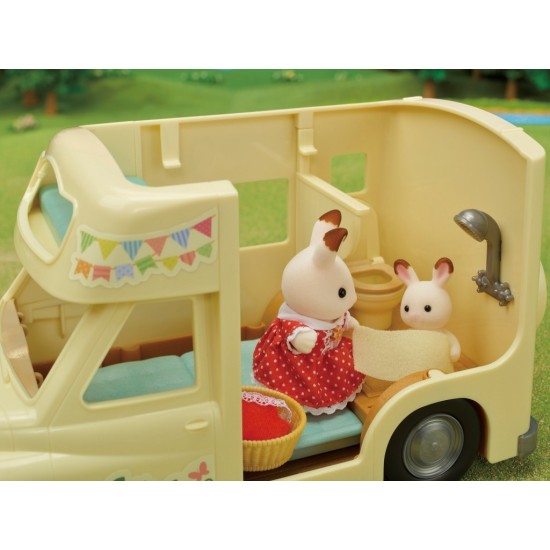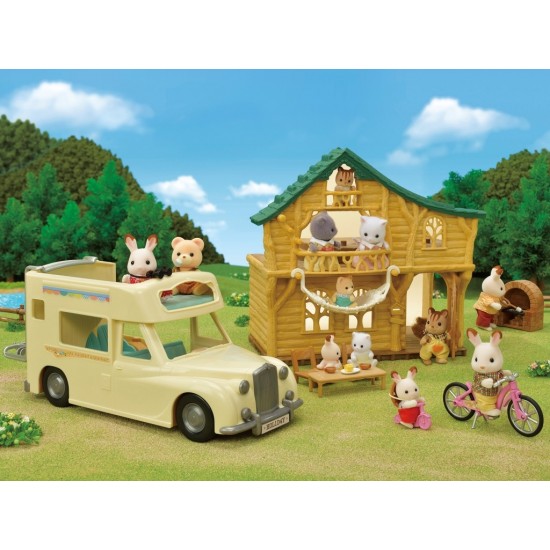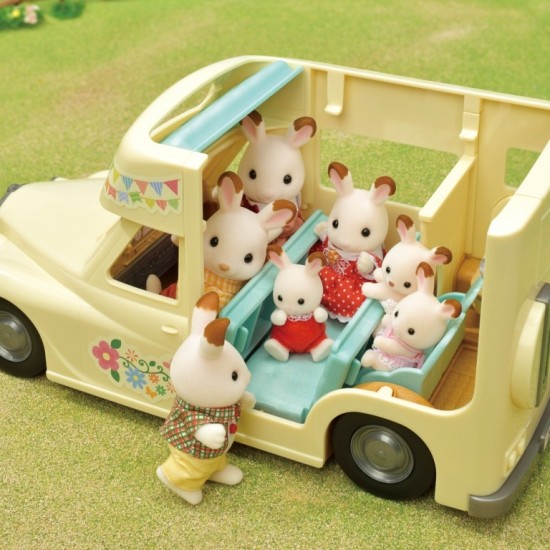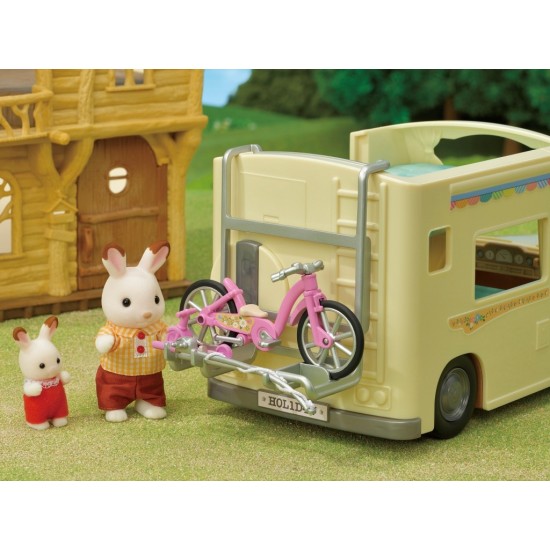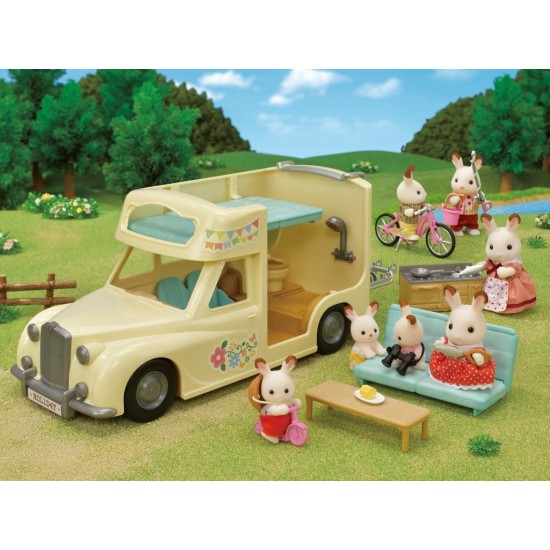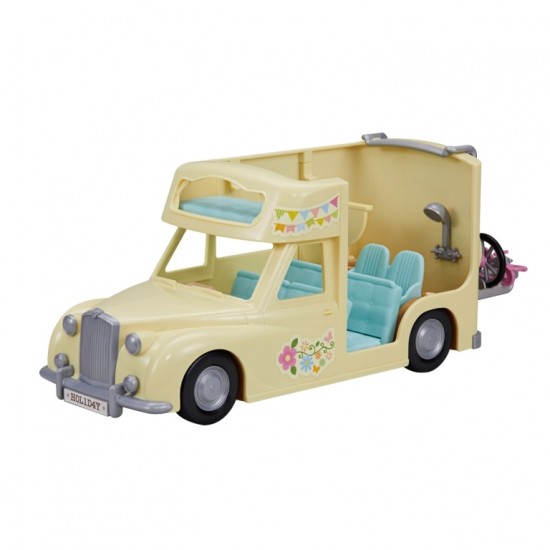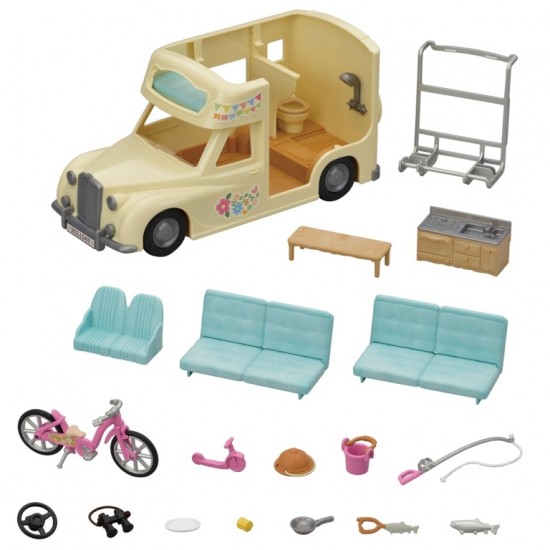 Family Campervan (SYL55454) RRP £34.99
Sylvanian Families Family Campervan.
Available for sale to independent brick & mortar stores and online via their own managed websites. Unfortunately, we cannot supply these products for sale on any social media or third-party trading platforms, including; Amazon, eBay, Facebook, Instagram and TikTok.

It's camping time with the Family Campervan! Seats up to seven, enjoy cooking, barbecue, cycling, fishing, and other fun camping activities! Two adult figures, two child figures, one baby figure, and two twin figures can all sleep in the Family Campervan. The seats recline into beds. The kitchen stored under the dashboard contains a frying pan, corncob, and grilled fish for cooking fun. Use together with the children's' fishing rod, fish and bucket to have your figures cook a freshly caught fish for the family!
The child mountain bike, baby bicycle, and fishing rod can be stored in the rear carrier.
Includes:
Main Unit
Handle
Seat/Bed x 2
Baby Seat
Kitchenette
Table
Frying Pan
Corncob
Grilled Fish
Plate
Child Mountain Bike
Baby Bicycle
Helmet
Fishing Rod
Bucket
Fish
Binoculars
Rear Carrier
SKU: 5054131054543