Dining Room Set (SYL15340) RRP £16.99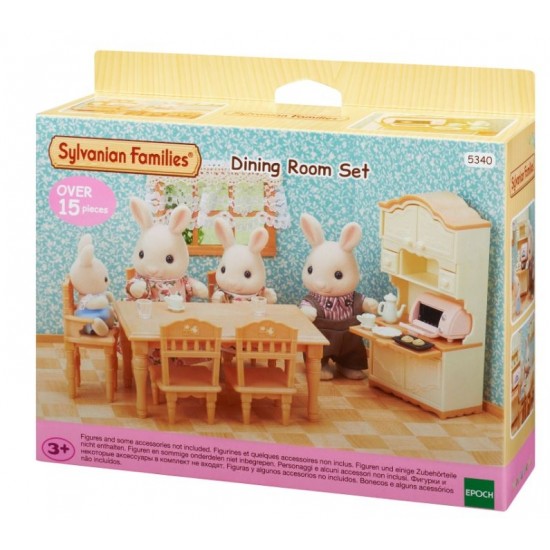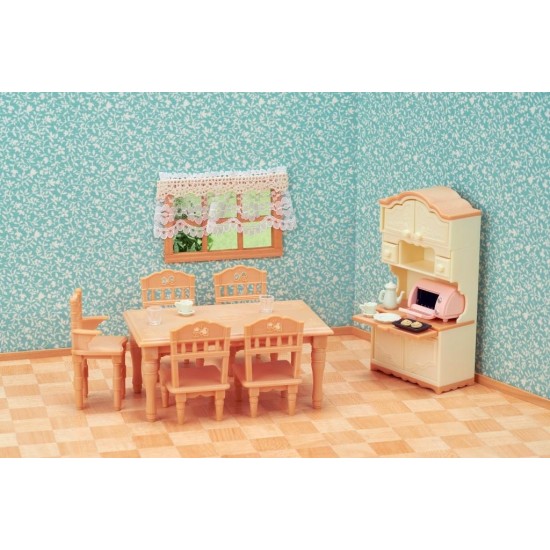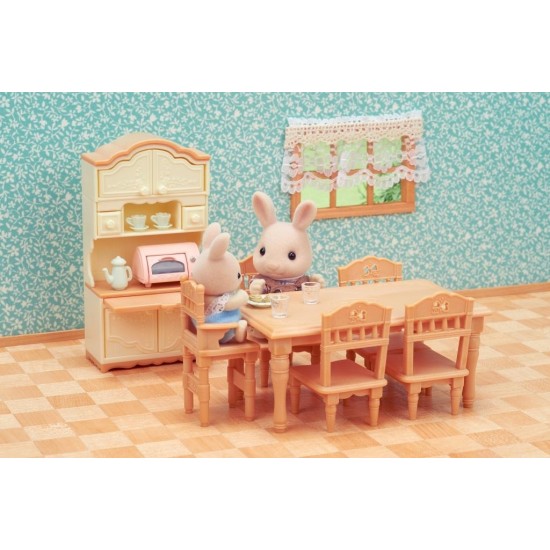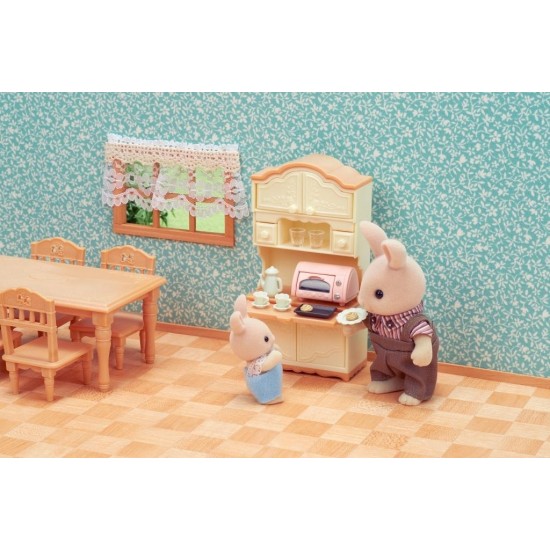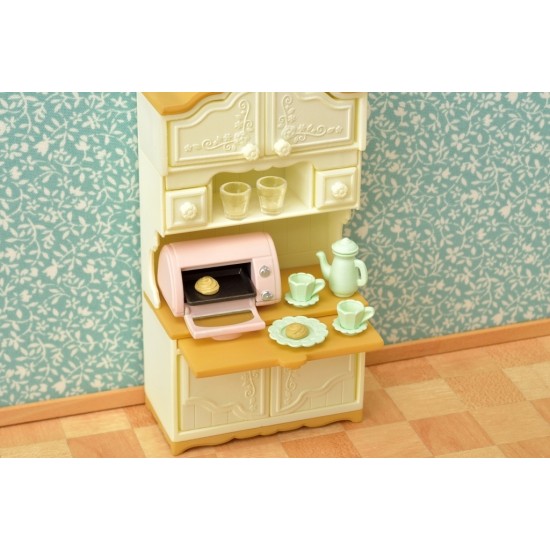 Dining Room Set (SYL15340) RRP £16.99
Sylvanian Families Dining Room Set.
Available for sale to independent brick & mortar stores and online via their own managed websites. Unfortunately, we cannot supply these products for sale on any social media or third-party trading platforms, including; Amazon, eBay, Facebook, Instagram and TikTok.

Dining Room Set includes a dining table and baby chair suitable for up to 5, and a delightful kitchen cabinet for storing kitchenware. Dining Room Set features a tea set and toaster oven that can be stored in the kitchen cabinet. The dining table comes with 4 chairs for both adults and children, and a baby chair.
Includes:
1 x Kitchen Cabinet
2 x Drawers
1 x Toaster Oven
1 x Toaster Oven Tray
2 x Cookies
1 x Plate
1 x Pot
1 x Lid
2 x Cups
2 x Saucers
2 x Glasses
1 x Dining Table
4 x Chairs
1 x Baby Chair
SKU: 5054131053409