Walnut Squirrel Twins (SYL05081) RRP £9.99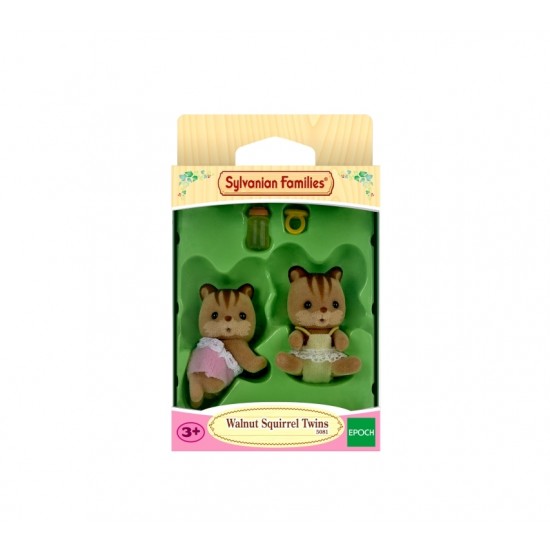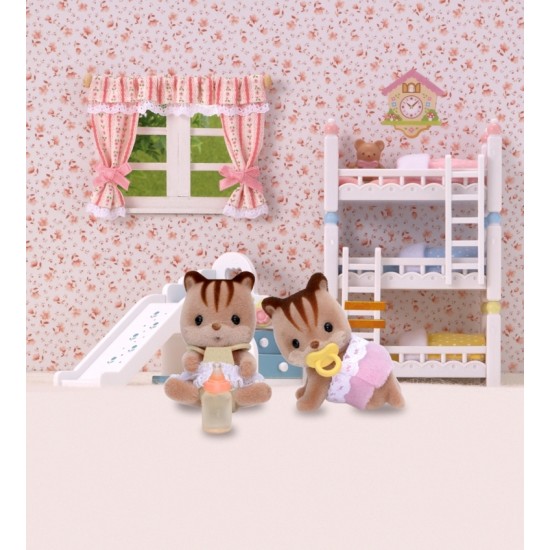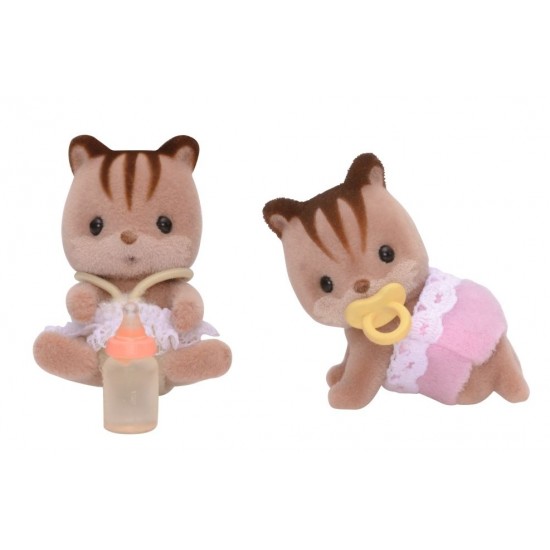 Walnut Squirrel Twins (SYL05081) RRP £9.99
Sylvanian Families Walnut Squirrel Twins.
Available for sale to independent brick & mortar stores and online via their own managed websites. Unfortunately, we cannot supply these products for sale on any social media or third-party trading platforms, including; Amazon, eBay, Facebook, Instagram and TikTok.

Alfie is full of mischief. He watches his father Cedric building things and waits for a chance to play tricks. Cedric thinks Alfie is watching because he likes carpentry, and is very happy to think that Alfie might follow in his footsteps. Alyssa likes drawing on the carpentry plans in Cedric's room. Cedric was a little angry at Alyssa's mischief at first, but he said "Looks like we have a budding artist" and gave Alyssa a box of crayons all for herself.
2 piece set:
Crawling baby
Sitting baby
SKU: 5054131054215