Top Trumps Awesome Animals RRP £6.00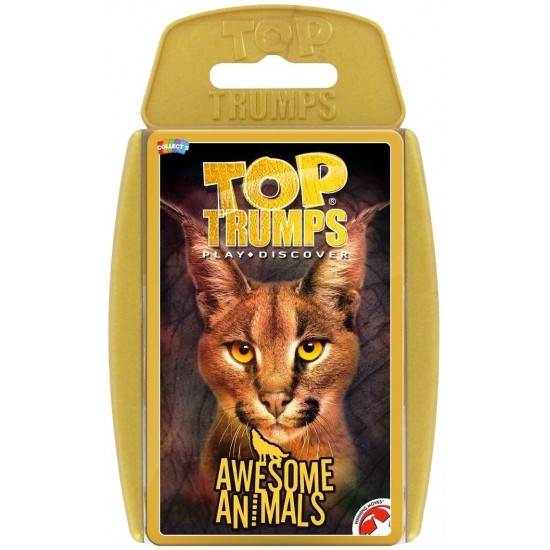 Top Trumps Awesome Animals RRP £6.00
Top Trumps Awesome Animals.
Who is the heaviest, fastest, cutest and most mischievous? Compete to find the most awesome animal.
This pack includes a variety of animals from tigers to owls. Use the 'Find me at' feature as a guide to a variety of different locations including farms, zoos and reserves, including the RSPB.
Pack of 30 cards plus instructions on how to play.
BARCODE: 5036905044066