Triplets Care Set (SYL25532) RRP £19.99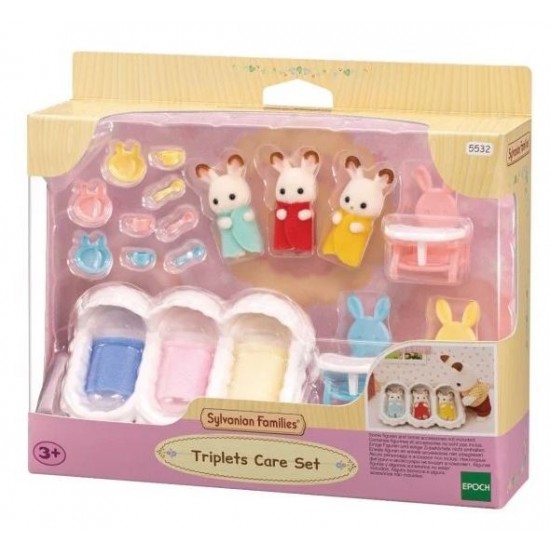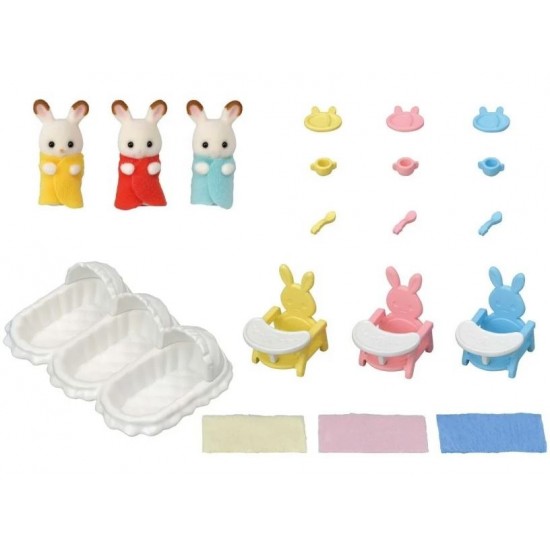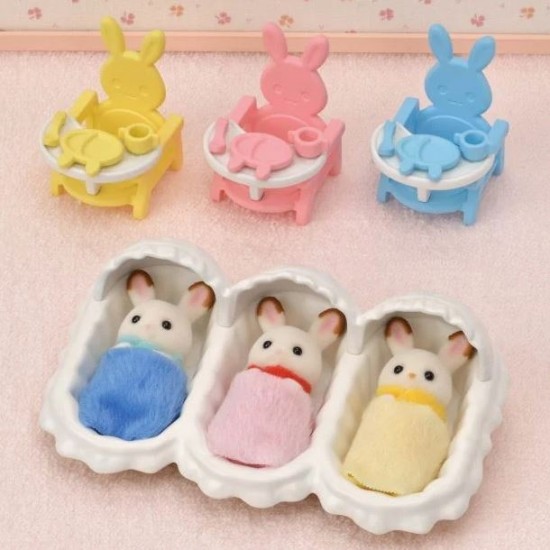 Triplets Care Set (SYL25532) RRP £19.99
Sylvanian Families Triplets Care Set.
Available for sale to independent brick & mortar stores and online via their own managed websites. Unfortunately, we cannot supply these products for sale on any social media or third-party trading platforms, including; Amazon, eBay, Facebook, Instagram and TikTok.

The Triplets Care Set comes with small and cute Chocolate Rabbit cradled baby Triplets and baby furniture. The set comes with furniture for looking after them, by feeding them and tucking them into bed.
Includes:
Chocolate Rabbit triplet (girl/red outfit)
Chocolate Rabbit triplet (boy/yellow outfit)
Chocolate Rabbit triplet (girl/mint green outfit)
Baby chair (pink)
Baby chair (yellow)
Baby chair (blue)
Rabbit plate (pink)
Rabbit plate (yellow)
Rabbit plate (blue)
Mug (pink)
Mug (yellow)
Mug (blue)
Rabbit spoon (pink)
Rabbit spoon (yellow)
Rabbit spoon (blue)
Cradle, Blanket (pink)
Blanket (cream)
Blanket (blue)
Combine with Crib for Triplets, Triplets Stroller, Chocolate Rabbit Family for even more play options (all sold separately)
SKU: 5054131055328