Top Trumps Harry Potter Dark Arts RRP £8.00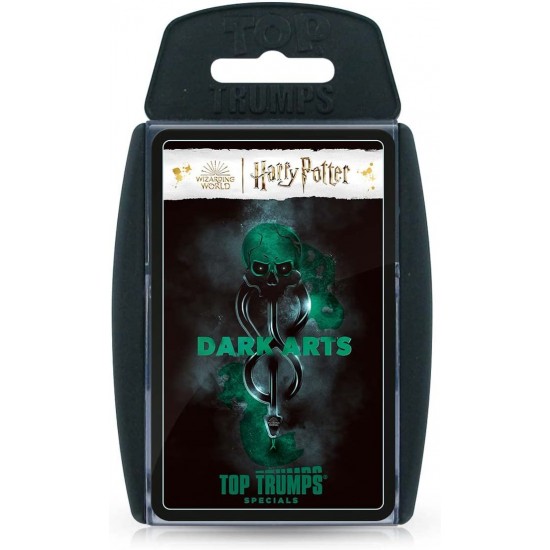 Top Trumps Harry Potter Dark Arts RRP £8.00
Top Trumps Harry Potter Dark Art.
Entertaining, educational card game brings iconic Wizarding World villains to life

Combine this deck with the Top Trumps Specials: Heroes of Hogwarts deck for an even bigger game!

Easy-to-carry plastic case makes this a perfect travel or holiday game

Top Trumps is great fun anytime, anywhere, for witches, wizards and muggles alike

Prepare to outsmart your opponents, discover new and exciting magic facts and duel your way to becoming the Top Trump!
SKU: 5036905048767