Dice 10 Piece Set (12ct) RRP £1.49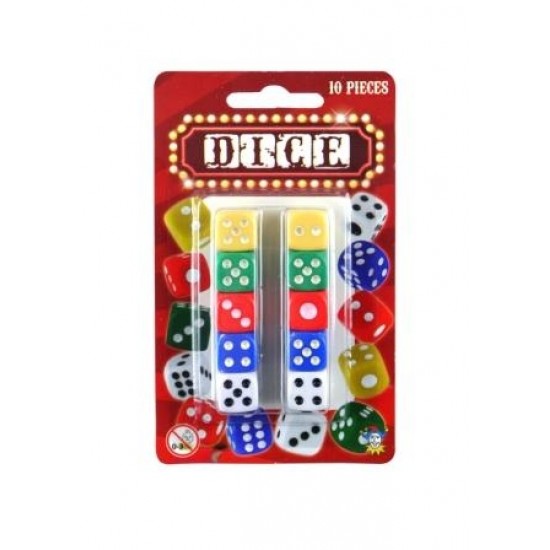 Dice 10 Piece Set (12ct) RRP £1.49
Dice 10 Piece Set.
Bring all your classic board games back to life with the awesome 10 dice set.
This Set of 10 Dice contains 10 traditional and individual 6 sided die in 5 bright colours, perfect for kicking your games night off in style!
They are great to replace missing game dies for your old board games or just for simply making your own games.
SKU: 5026619211342