Bananagrams RRP £15.99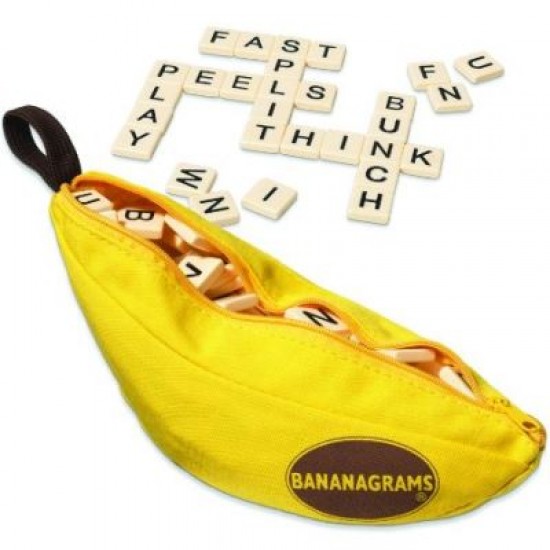 Bananagrams.
Addictively simple and simply addictive, Bananagrams is the fast and frantic word game enjoyed by millions. Your aim is to use all your letters to build a word grid in a race to the finish. The first player to use all their tiles is crowned "Top Banana "
Bananagrams requires no pencil, paper or board, and comes in a small portable banana shaped pouch.
Perfect at home or on the go.
BARCODE: 856739001159