Yu-Gi-Oh Ghosts from the Past 2022: The 2nd Haunting (5ct) RRP £14.99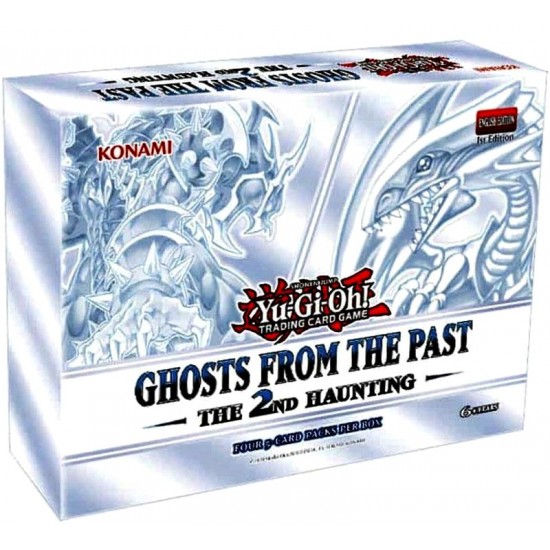 Yu-Gi-Oh Ghosts from the Past 2022: The 2nd Haunting (5ct) RRP £14.99
Yu-Gi-Oh Ghosts from the Past 2022: The 2nd Haunting
The Ghosts from the Past have come back to haunt you, once again!
In this all foils booster set, includes a huge mix of top and tournament favourites, plus dozens of other card which are getting foil updates for the very first time. Also featuring brand-new cards of powerful new monsters like the Crystal Beast Rainbow Dragon, Decode Talker Heatsoul and Borreland Dragon.
Will you find one of the nine new Ghost Rare cards, including; Cyber Dragon, Dark Magician Girl and Blue-Eyes White Dragon.
SKU: 4012927943953 (Box)