Yu-Gi-Oh Battle of Chaos Boosters (24ct) RRP £3.99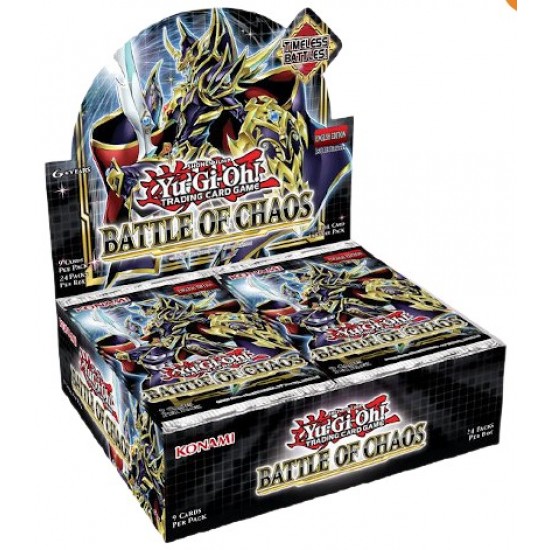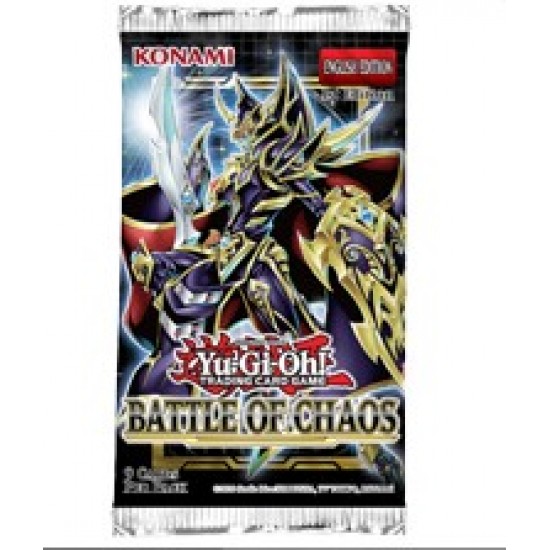 Yu-Gi-Oh Battle of Chaos Boosters (24ct) RRP £3.99
Yu-Gi-Oh Battle of Chaos Boosters.
This 100-card set features new cards that work with Yugi Muto's Dark Magician, including a new Ritual Monster, a new Fusion Monster, and a new Dragon form of Timaeus! There is plenty to look forward to in Battle of Chaos.
New cards for themes introduced in Burst of Destiny, including an ocean of new "Icejade" cards and a powerful new Level 10 "Swordsoul" Synchro Monster.
100 new cards across the entire series.
50 Commons
26 Super Rares
14 Ultra Rares
10 Secret Rares
A brand new world premiere theme, and much more!
Contents:
9 x Cards Per Pack
SKU: 4012927942673 (Box)