Yu-Gi-Oh Saga of Blue Eyes White Dragon Structure Deck (8ct) rrp £10.99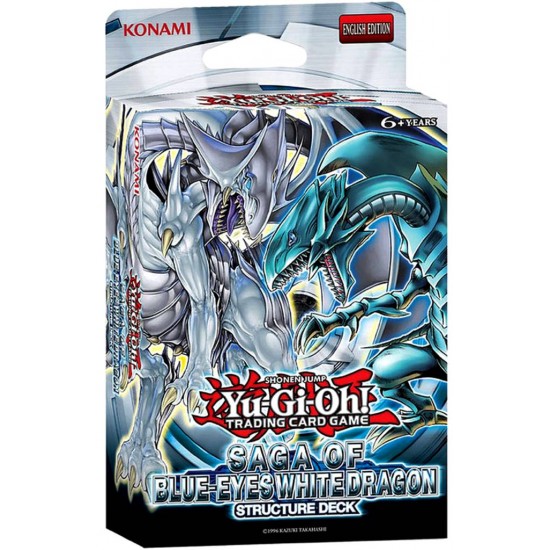 Yu-Gi-Oh Saga of Blue Eyes White Dragon Structure Deck (8ct) rrp £10.99
Yu-Gi-Oh Saga of Blue Eyes White Dragon Structure Deck
The legend comes to crush all opponents with its phenomenal powers!
From the earliest dawn of time the Blue-Eyes White Dragon was unrivalled in its strength. This structure deck is centred around the iconic Blue-Eyes White Dragon card and also introduces the Azure-Eyes Silver Dragon, a powerful new Syncro monster who's impact on the game will be immeasurable!
Only the strong of heart have what it takes to wield this deck to victory!
SKU: 4012927949856