Yu-Gi-Oh Dark World Structure Deck (8ct) RRP £10.95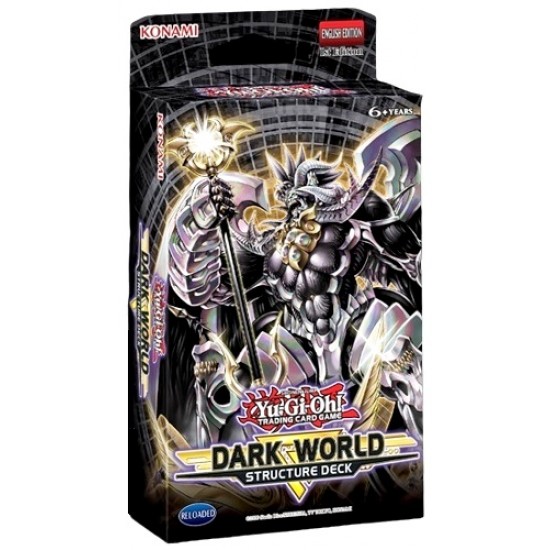 Yu-Gi-Oh Dark World Structure Deck (8ct) RRP £10.95
Yu-Gi-Oh Dark World Structure Deck

Darkness returns this winter in the brand new 'Yu-Gi-Oh! Dark World' structure deck!
Having debuted in 'Gates of the Underworld', the notorious Dragon Lord of Dark World, Grapha, returns with a number of new features and a new form. Alongside the eagerly awaited reintroduction of the Grapha card, this deck also brings a new form of Reign-Beaux, Overlord of Dark World, to the Yu-Gi-Oh universe.
The Dark World army awaits ... but can you wield such power?
SKU: 4012927948767 (Box)