Top Trumps Disney 100 RRP £8.00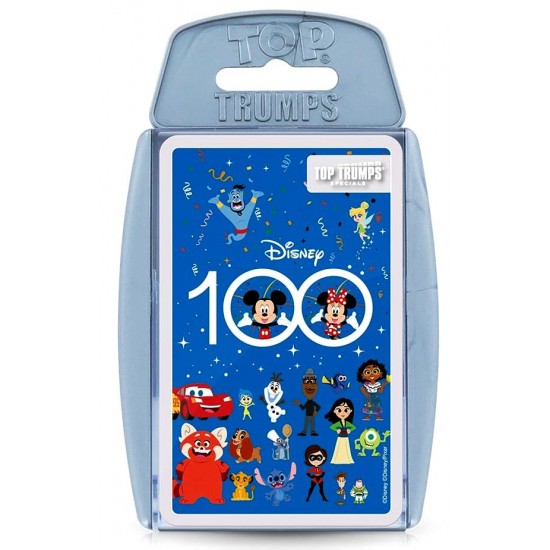 Top Trumps Disney 100 RRP £8.00
Top Trumps Disney 100
Celebrate 100 Years of Wonder!
Hundredth anniversaries do not come around every year, so make the most of this one with a stunning new edition of the famous Top Trumps game celebrating 100 years of the animation powerhouse that is Disney. Featuring thirty of your favourite characters from across the last century, including the likes of Elsa, Woody and Mickey Mouse, now you can go head-to-head with your friends to see who is the most curious, the most courageous, the most humourous and the most determined!
Will Genie's Curiosity rating answer your greatest wishes or will you laugh your opponents out of the game with Boo's Humour rating? Each playing card comes with official artwork of the character and a custom Top Trumps biography that tells you everything you need to know about them. Choose wisely and play to your strengths ... you may just claim every character for your own!
Perfect for all Disney fans or gathering the family together for a fun, friendly game to see who is the Top Trump.
BARCODE: 5036905052276