72pc Trifold CDU Starter Package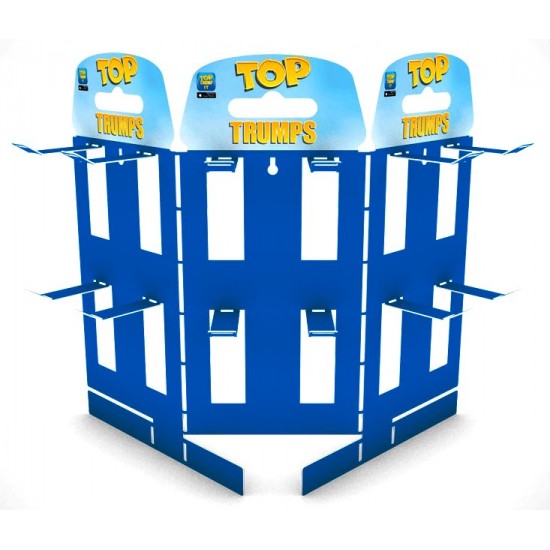 72pc Trifold CDU Starter Package
Top Trumps 72pc Trifold CDU Starter Package
The 72pc Trifold CDU is the most versatile display option for your Top Trumps range!
Simply purchase 72 packs of any Top Trumps Classics or Specials of your choice to qualify for the starter package and receive your free display stand.
When assembled choose between four, eight or twelve facings to hold up to 72 packs of Top Trumps.
Including options for either wall mount or counter stand, this unit will create a fantastic in-store feature!
Overall CDU dimensions: W50cm x D21.5cm x H41.5cm