Top Trumps Star Wars Episode 9: The Rise of Skywalker RRP £8.00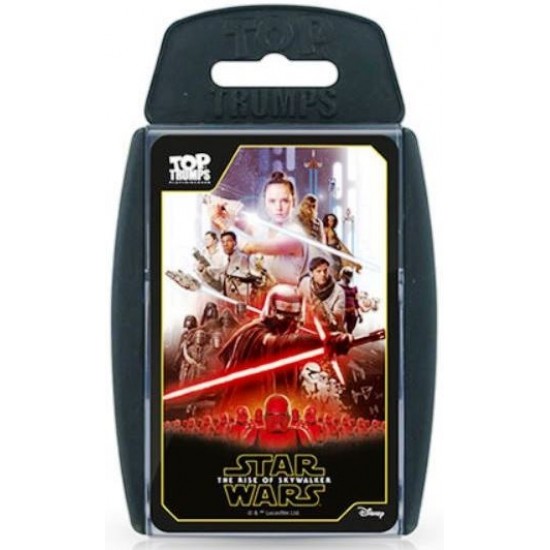 Top Trumps Star Wars Episode 9: The Rise of Skywalker RRP £8.00
Top Trumps Star Wars Rise of Skywalker.
As the ancient feud between the Jedi and the Sith reaches a heated and dangerous climax, the fate of the galaxy is at stake, while Rey and Kylo Ren clash one last time. Revisit the unbelievable events of the final instalment of the Skywalker Saga in this new Top Trumps pack features heroes, villains and everyone in between from Star Wars: Episode IX - The Rise of Skywalker!
You won't need to use the Force to win this game - just some knowledge of the award-winning franchise, and a little bit of luck!
Choose your character's best stat and challenge your opponents to beat it. If they can't, you get to take their cards!
Pit Poe Dameron against Chewbacca, Rey against General Hux and Kylo Ren against BB-8 and find out if their Honour, Fear and Anger, Attitude and Greed ratings will lead you to success!
With unique biographies for every character and officially-licensed artwork from the films, Star Wars fans are guaranteed to have hours of fun with this exciting new pack
SKU: 5036905038980