Village Pizzeria (SYL45324) RRP £29.99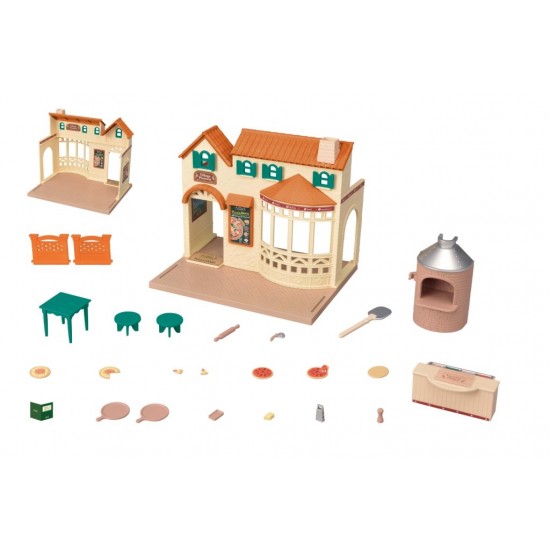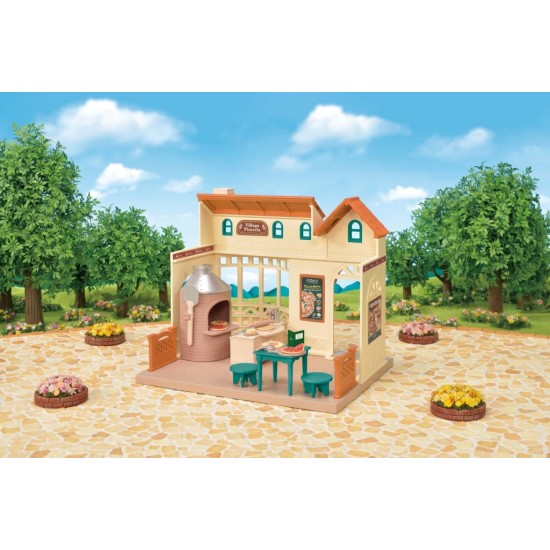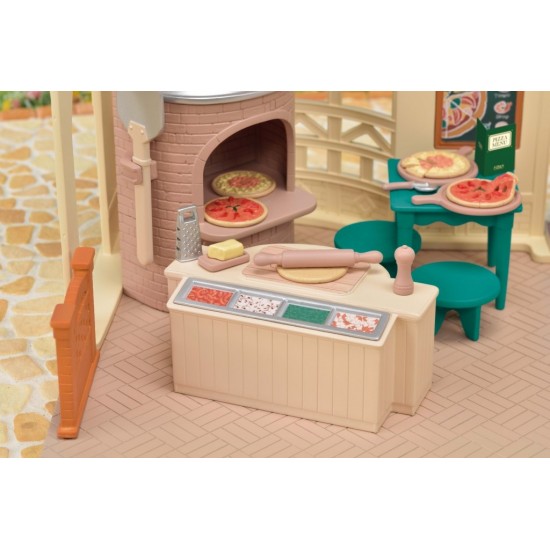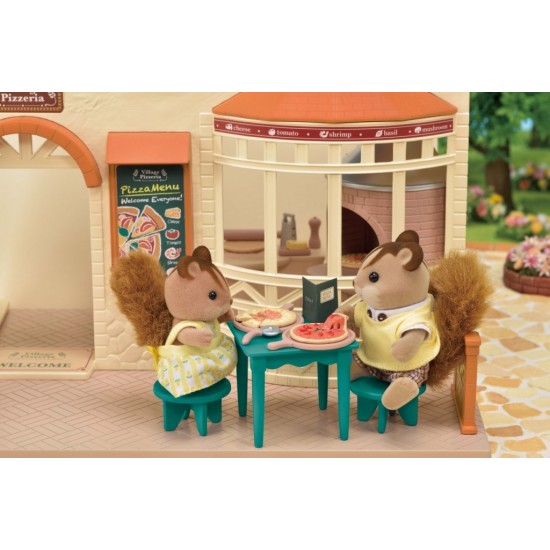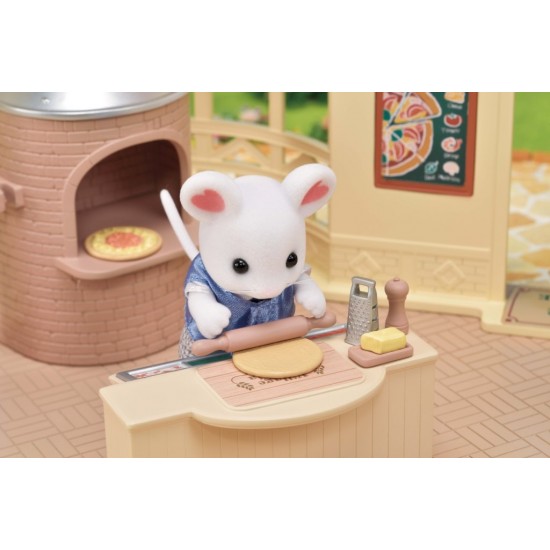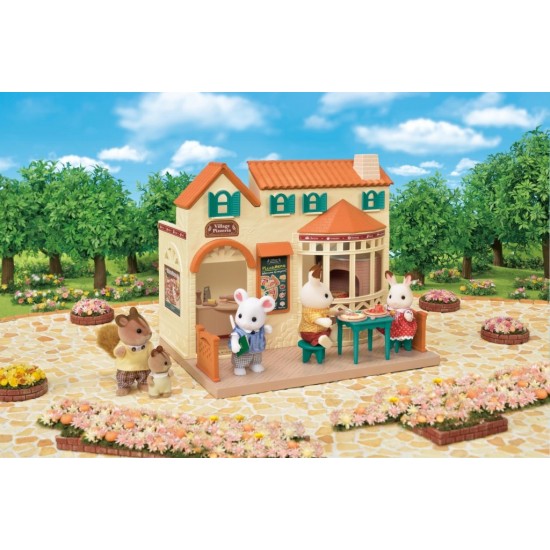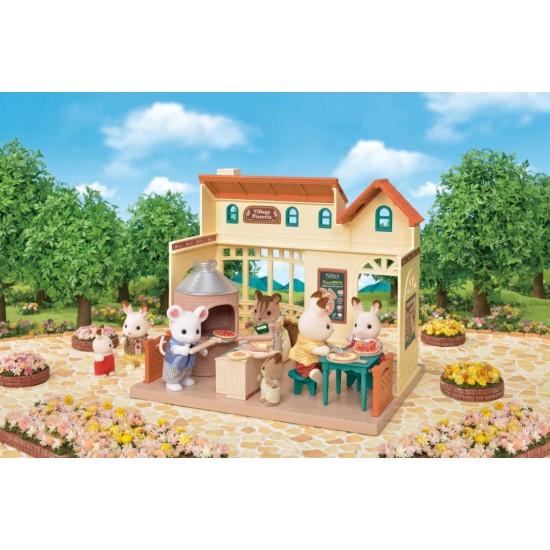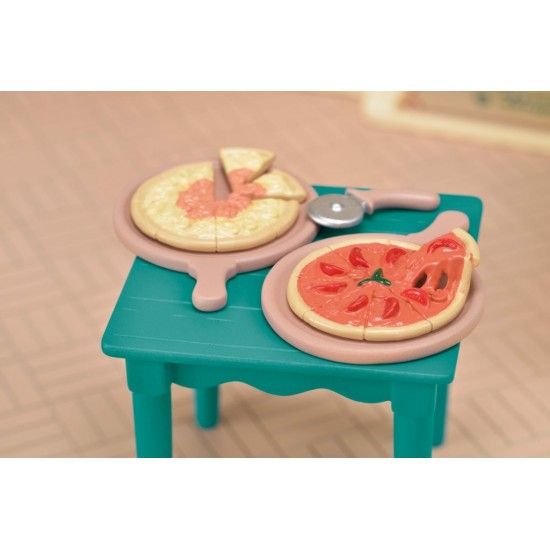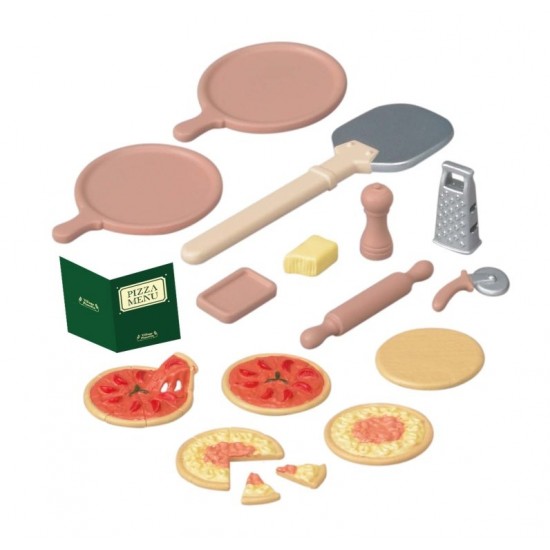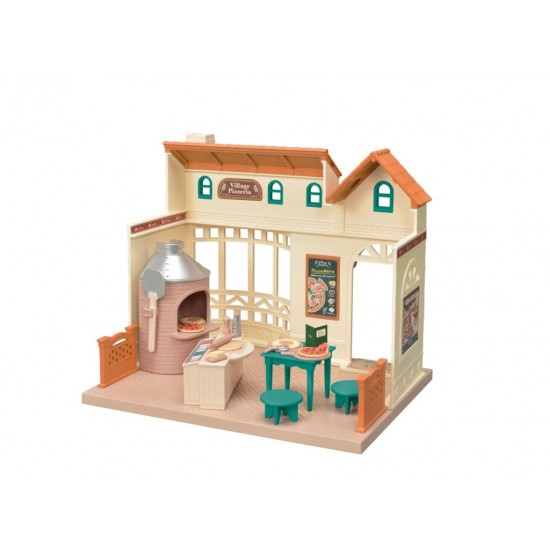 Village Pizzeria (SYL45324) RRP £29.99
Sylvanian Families Village Pizzeria.
Available for sale to independent brick & mortar stores and online via their own managed websites. Unfortunately, we cannot supply these products for sale on any social media or third-party trading platforms, including; Amazon, eBay, Facebook, Instagram and TikTok.

Village Pizzeria is a pizzeria that makes delicious pizzas using their large pizza oven. Change the direction of the building to change the size of the room and front garden.
Village Pizzeria includes pizza making tools and ingredients, allowing for even more enjoyable pretend play. Create an open terrace space by placing the table and chairs in the front garden.
Includes:
Main Unit
Floor
Fence x 2
Window (Large)
Window (Small) x 3
Pizza Oven
Pizza Peel
Counter
Ingredients Container
Pizza Tray x 2
Rolling Pin
Pizza Cutter
Pepper Grinder
Cheese Grater
Cheese
Cheese Tray
Pizza Base
Tomato Pizza (Whole)
Tomato Pizza (Cut)
Seafood Pizza (Whole)
Seafood Pizza (3/4)
Seafood Pizza (Slice) x 2
Table
Chair x 2
Menu
SKU: 5054131053249