Toilet Set (SYL25020) RRP £10.99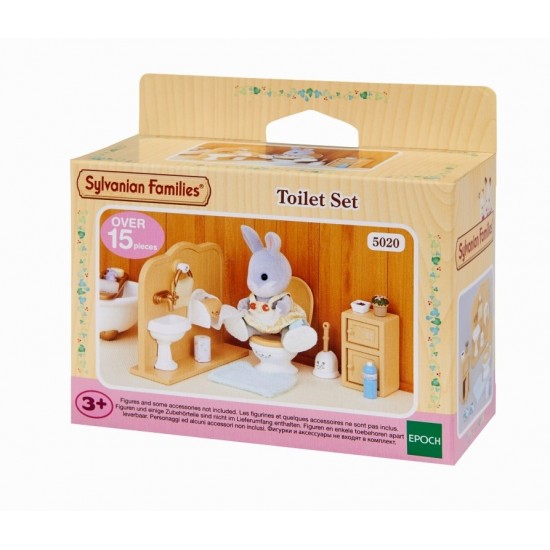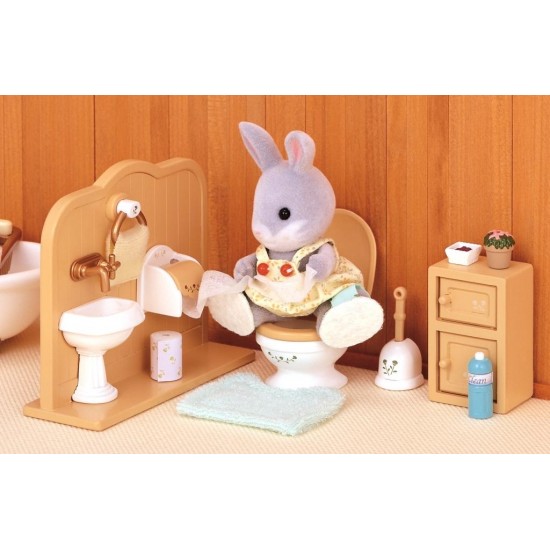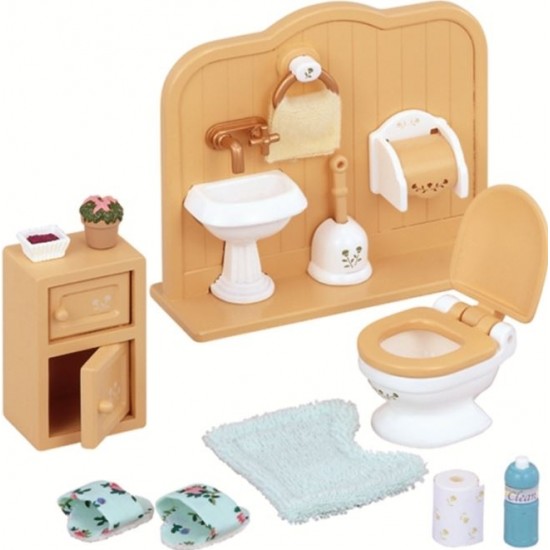 Toilet Set (SYL25020) RRP £10.99
Sylvanian Families Toilet Set.
Available for sale to independent brick & mortar stores and online via their own managed websites. Unfortunately, we cannot supply these products for sale on any social media or third-party trading platforms, including; Amazon, eBay, Facebook, Instagram and TikTok.

This little Toilet Set contains a cute little toilet, partition with sink unit, a toilet mat, a storage rack for all your bathroom bits & bobs, a toilet paper holder, 2 rolls of toilet paper, a toilet brush and toilet brush cover. It includes a mini bottle of detergent so your Sylvanians can keep everything spick & span. A towel hanger and towel are provided so that your little darlings can dry their paws, and there's a pair of slippers too!
A cute flower pot and some potpourri keep everything looking and smelling beautiful. Give your Sylvanians the bathroom they deserve with this homely set.
Well-made with fine attention to detail.
Good for stimulating imaginative role-play in children.
Suitable for ages 3 years and up.
SKU: 5054131050200