The New Arrival (SYL65433) RRP £15.99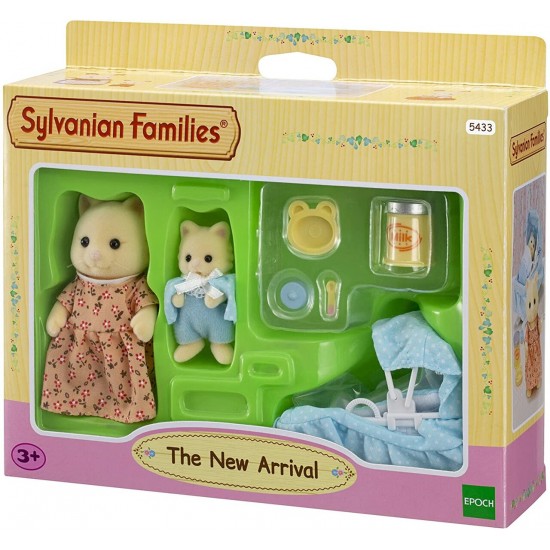 The New Arrival (SYL65433) RRP £15.99
Sylvanian Families The New Arrival.
Available for sale to independent brick & mortar stores and online via their own managed websites. Unfortunately, we cannot supply these products for sale on any social media or third-party trading platforms, including; Amazon, eBay, Facebook, Instagram and TikTok.

Meet Baby Jacque Chantilly, Sylvania's new arrival! The New Arrival set includes the essentials Jacque should need, including a beautiful blue and polka dot rocking crib, a pot of milk powder, a feeding bottle, a baby bowl and spoon. Not an experienced parent? Don't fret, Mother Myriam Chantilly can look after the little one. Jacque Chantilly comes adorably dressed in a blue baby grow and cape, Mother Myriam Chantilly in a lovely pink frock. This set includes Myriam Chantilly and Jacque Chantilly.
1 x Myriam Chantilly
1 x Jacque Chantilly
1 x rocking cot
1 x baby bowl
1 x spoon
1 x milk powder
1 x pot
SKU: 5054131054338