Maple Cat Family (SYL05290) RRP £19.99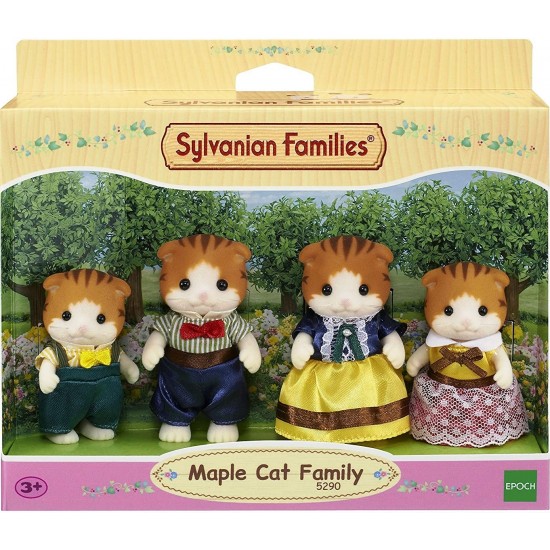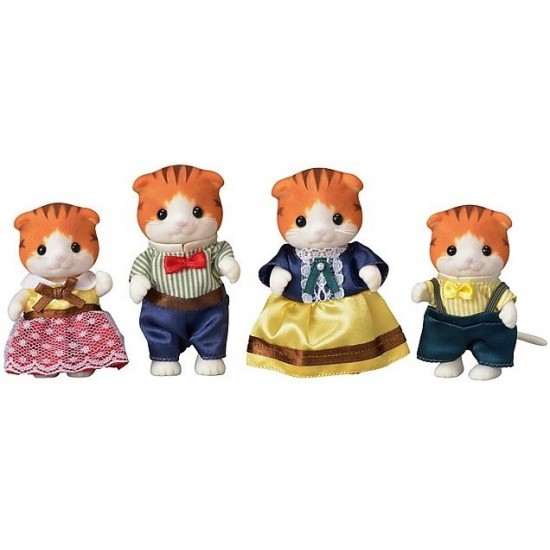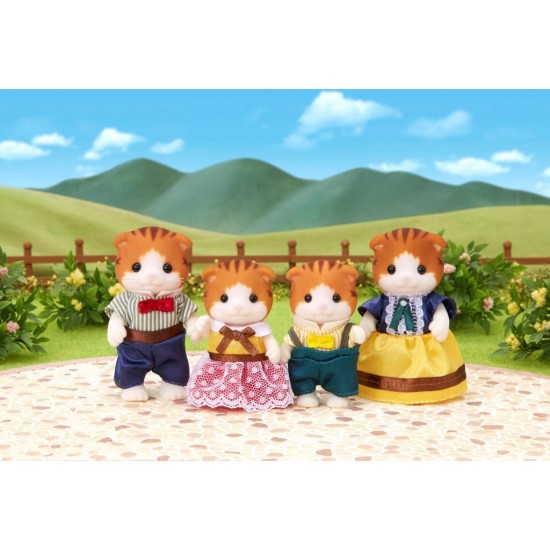 Maple Cat Family (SYL05290) RRP £19.99
Sylvanian Families Maple Cat Family.
Available for sale to independent brick & mortar stores and online via their own managed websites. Unfortunately, we cannot supply these products for sale on any social media or third-party trading platforms, including; Amazon, eBay, Facebook, Instagram and TikTok.

A 4-figurine set containing the Maple Cat Father, Mother, Girl and Boy. The figurines can be posed by moving the head, arms and legs.
Father Theodore Maple enjoys going on trips and sharing his adventures with the other Sylvanians. He keeps a notebook, with details of all the best places he's seen next to a compass in his pocket, he never gets lost, and often gives directions to those looking for their next adventure.
Mother Georgina Maple makes the best gelato in the whole of Sylvanian Village! She can usually be found picking fresh fruits with Jasper, while dreaming up the next best scoop.
Brother Jasper Maple has a big imagination and loves writing his thoughts down and turning them into stories. He gets a lot of inspiration from the books in the library, which he sometimes sits and reads all day long!
Sister Millie Maple knows everything there is to know about nature. If you ask her a question about flowers, then she'll be sure to know the answer. She has a real eye for composition and her beautiful bouquets are perfectly arranged.
SKU: 5054131052907