Grocery Market (SYL45315) RRP £29.99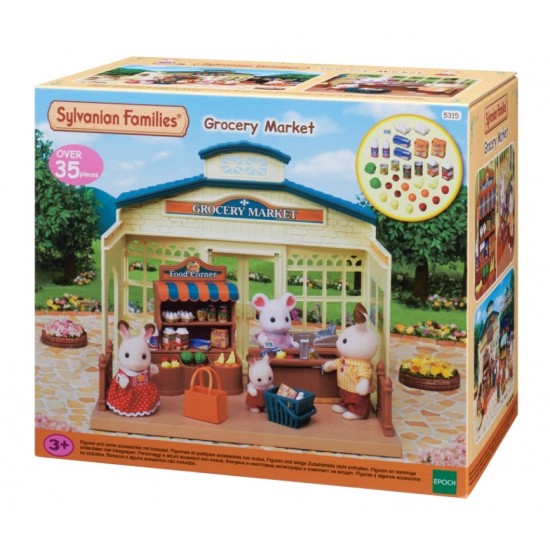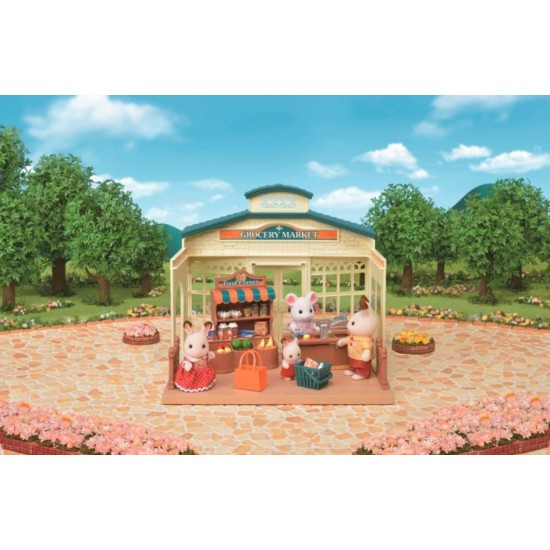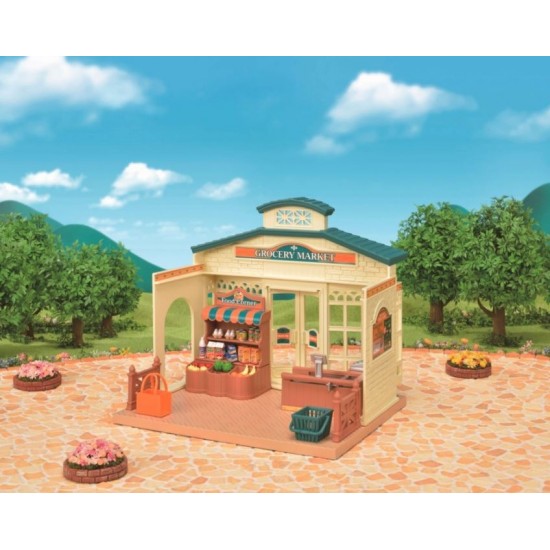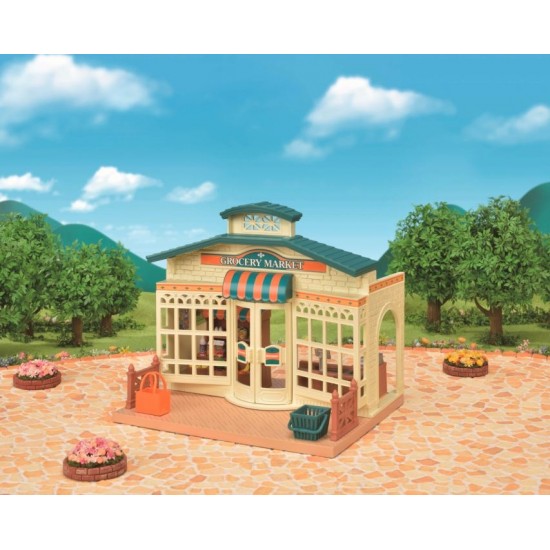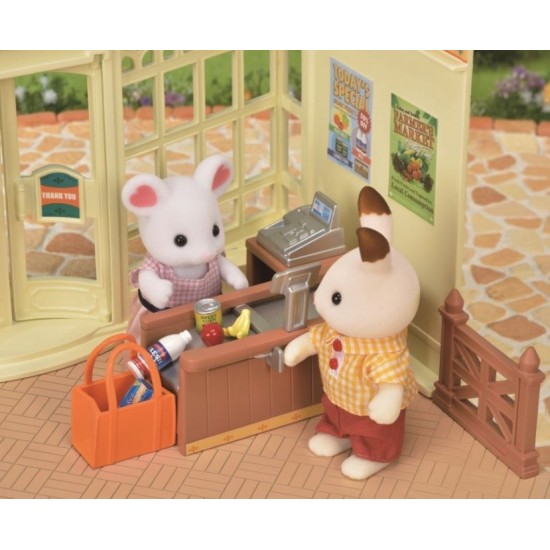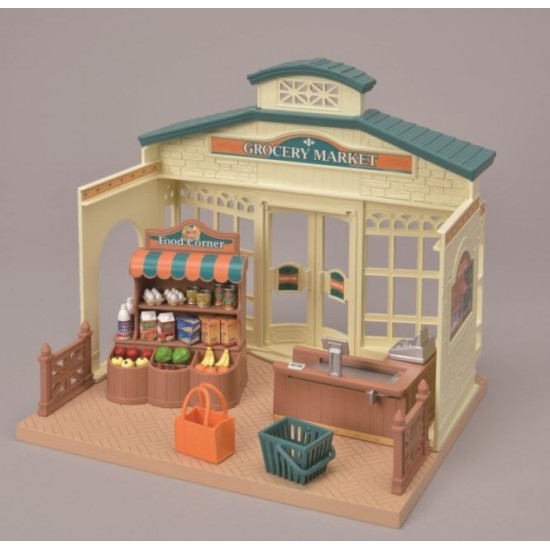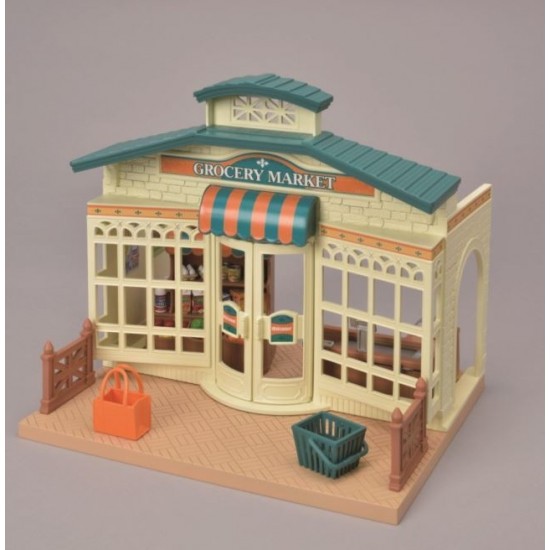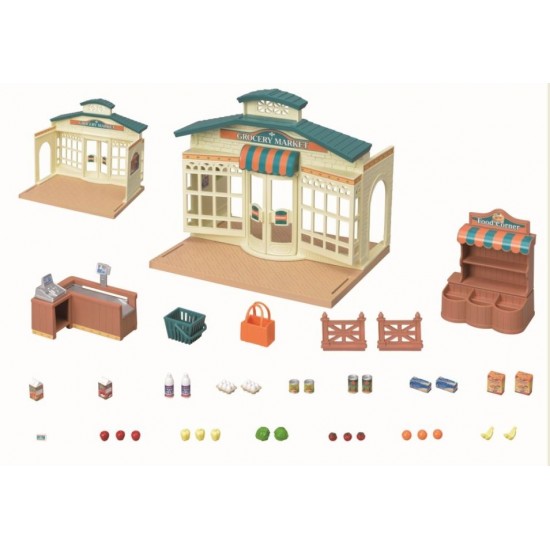 Grocery Market (SYL45315) RRP £29.99
Sylvanian Families Grocery Market.
Available for sale to independent brick & mortar stores and online via their own managed websites. Unfortunately, we cannot supply these products for sale on any social media or third-party trading platforms, including; Amazon, eBay, Facebook, Instagram and TikTok.

Grocery Market features a brick wall and a green roof.

Grocery Market features a checkout counter and shelving, and comes with plenty of ingredients.
The included ingredients can all be placed on the shelves and played with.
A shopping basket is also included, allowing for more fun while shopping.
The ingredients on top of the counter can be moved into the bag by sliding the bar on the cash register.
The walls and flooring of the shop can be detached. Changing the direction they are installed changes the floor area both inside and outside the shop, providing plenty of fun in the new space.
Includes:

Main Unit
Floor
Fence x 2
Shelf
Checkout Counter
Scanner
Shopping Basket
Personal Shopping Bag
Point Card
Egg x 2
Canned Item (Small) x 2
Milk x 2
Apple Juice
Orange Juice
Cracker x 2
Cereal x 2
Apple x 3
Paprika x 3
Lettuce x 2
Tomato x 3
Banana x 2
Orange x 3
SKU: 5054131053157