Fruit Wagon (SYL45265) RRP £12.99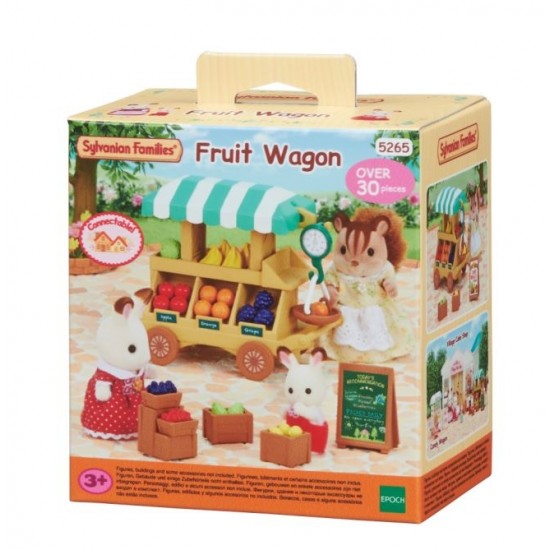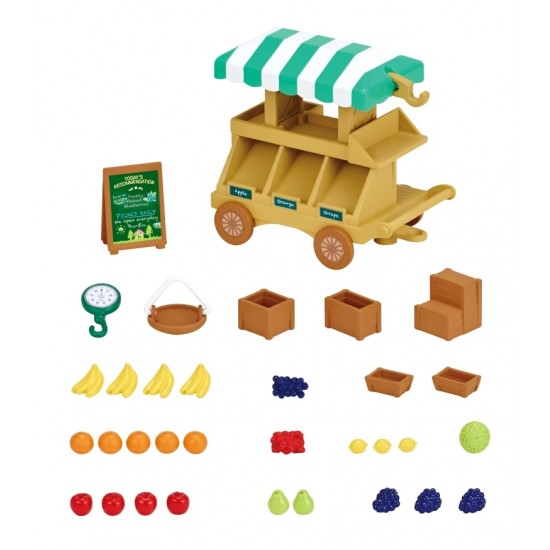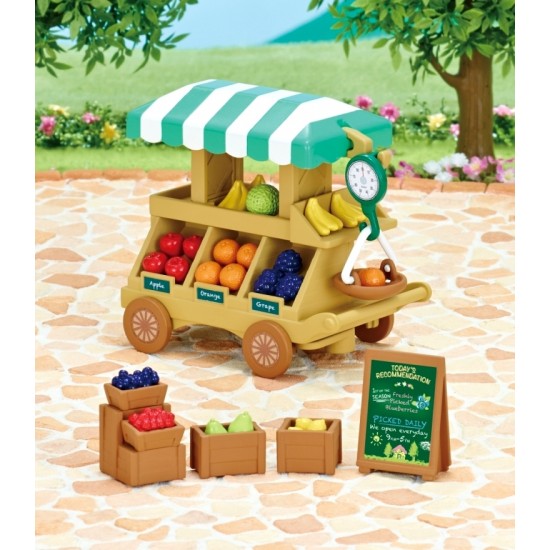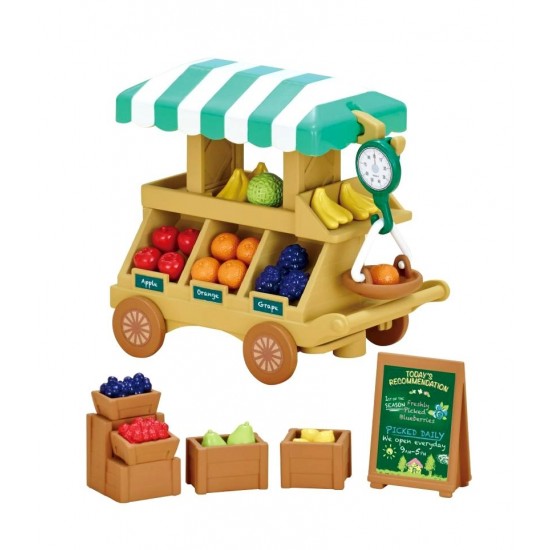 Fruit Wagon (SYL45265) RRP £12.99
Sylvanian Families Fruit Wagon.
Available for sale to independent brick & mortar stores and online via their own managed websites. Unfortunately, we cannot supply these products for sale on any social media or third-party trading platforms, including; Amazon, eBay, Facebook, Instagram and TikTok.

A wagon for selling lots of fresh, paw-picked fruit. Write the day's recommendations on a sign and remember to unload the crates of fruit from the back of the wagon to set up your stall. With a rainbow of nine different fruits, the Fruit Wagon stocks only the freshest of produce and is the place to get your Sylvanians their five a day. Weigh purchases using the scales provided and write the recommendations of the day on the sign out front, don't forget to pop everything back in the boxes at the end of the day.
Includes:
Wagon
Scale
Scale basket
Sign
Box A
Box B
Box C x 2
Rack
Bunch of bananas x 4
Orange x 5
Apple x 4
Bunch of grapes x 3
Lemon x 3
Pear x 2
Melon
Bunch of raspberries
Bunch of blueberries
SKU: 5054131052655