Fashion Play Set - Jewels & Gems (SYL25647) RRP £19.99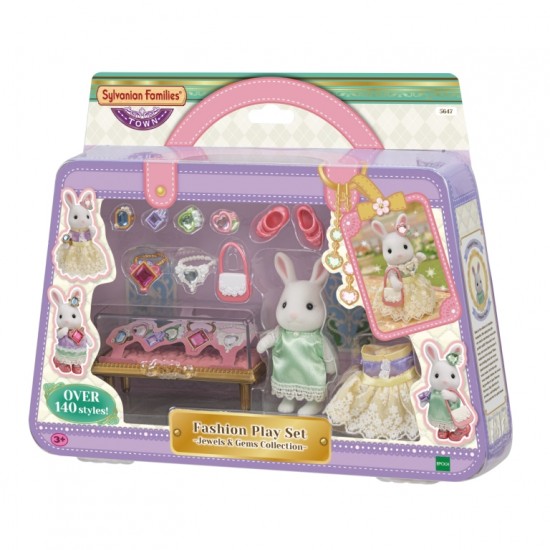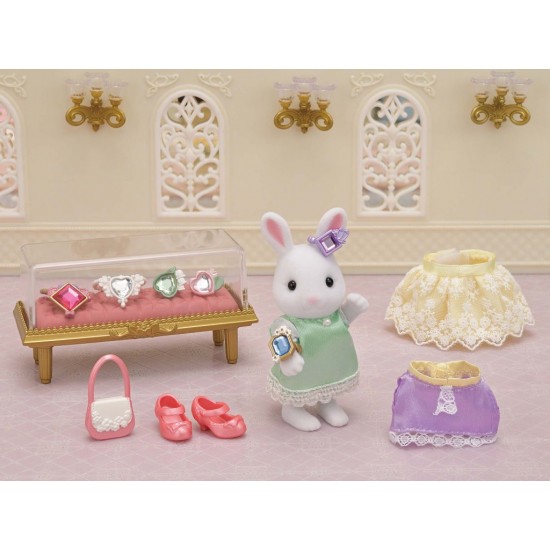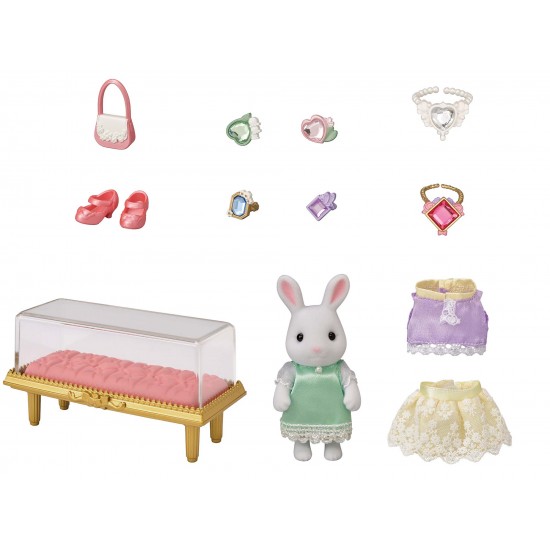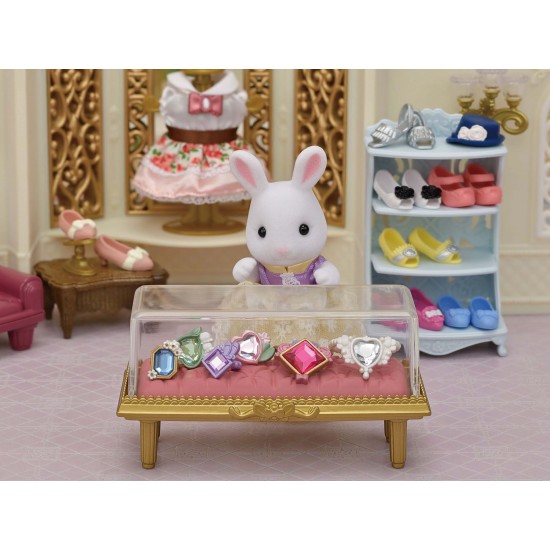 Fashion Play Set - Jewels & Gems (SYL25647) RRP £19.99
Sylvanian Families Fashion Play Set - Jewels & Gems.
Available for sale to independent brick & mortar stores and online via their own managed websites. Unfortunately, we cannot supply these products for sale on any social media or third-party trading platforms, including; Amazon, eBay, Facebook, Instagram and TikTok.

Ruby Snow is the older sister from the white rabbit family making her Sophie & Andy's big sister!
Ruby is a jewellery designer and loves creating pieces that match the wearer's personality. She'll often take inspiration from their birth stone to create truly unique charms, necklaces and bracelets.
When she's not hard at work in her studio, Ruby adores spending time with her family. Whether she's helping her mother, Emilia, with her latest recipes or taking Andy & Sophie, her baby brother and sister, to the Amusement Park. She always has the biggest smile on her face.
Set includes Ruby, a display cabinet for her jewellery, and an array of garments and accessories giving you countless outfit combinations to try out!
SKU: 5054131056479