Darling Duckling Carriage (SYL65601) RRP £19.99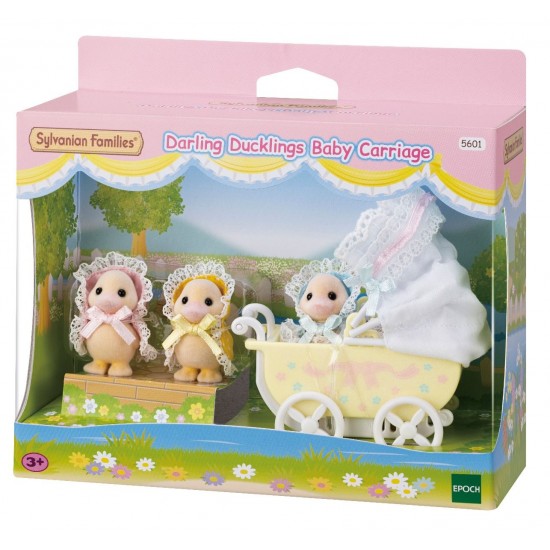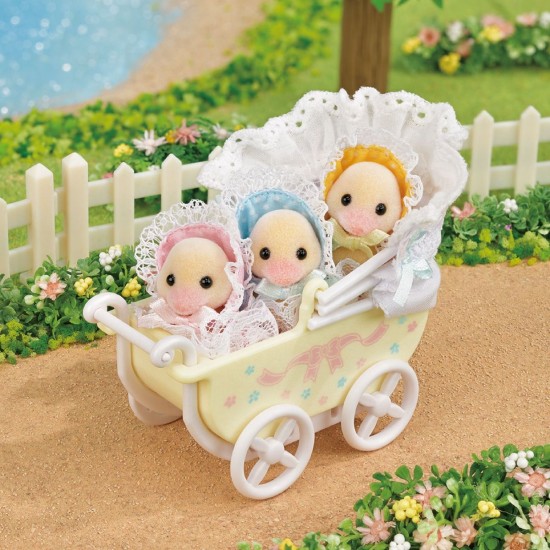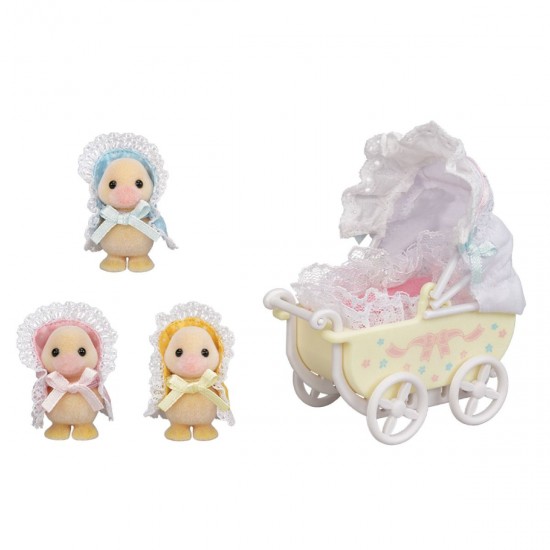 Darling Duckling Carriage (SYL65601) RRP £19.99
Sylvanian Families Darling Duckling Carriage.
Available for sale to independent brick & mortar stores and online via their own managed websites. Unfortunately, we cannot supply these products for sale on any social media or third-party trading platforms, including; Amazon, eBay, Facebook, Instagram and TikTok.

The set includes the Duck triplets in pastel colour baby bonnets, plus a baby carriage for them to ride around in. All three triplets can fit into the baby carriage.
Includes:
Duck triplet (Pink Bonnet)
Duck triplet (Light Blue Bonnet)
Duck triplet (Yellow Bonnet)
Carriage and Cushion.
The figures and an accessory and can be played with on its own.
Combine with other figures (sold separately) for even more fun imaginative playtime!
SKU: 5054131056011