Baby Balloon Playhouse (SYL65527) RRP £22.99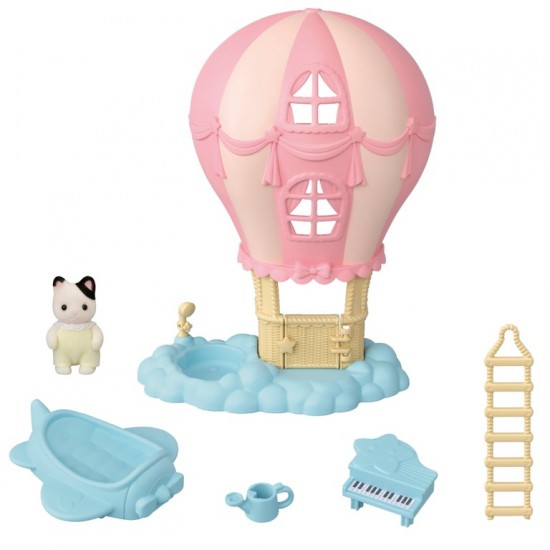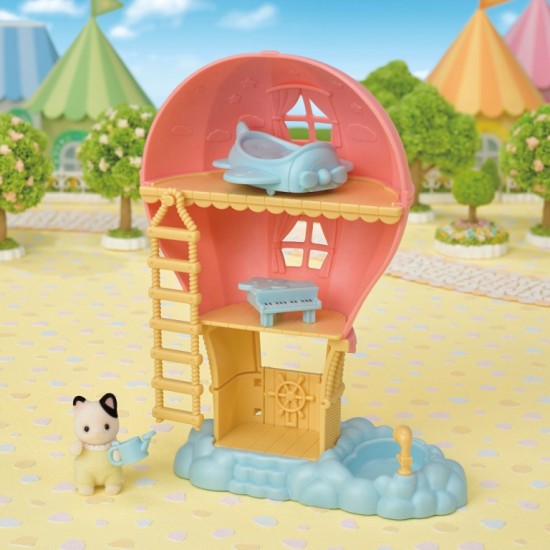 Baby Balloon Playhouse (SYL65527) RRP £22.99
Sylvanian Families Baby Balloon Playhouse.
Available for sale to independent brick & mortar stores and online via their own managed websites. Unfortunately, we cannot supply these products for sale on any social media or third-party trading platforms, including; Amazon, eBay, Facebook, Instagram and TikTok.

The Sylvanian Families Baby Balloon Playhouse is a perfect hideout for all of the baby figures (Sold separately) to hang out together! Let your babies take a nap in the Airplane bed, or take a dip in the outside cloud pool!
This set includes Tuxedo Cat Baby and furniture and can be played with on its own.
BARCODE: 5054131055274