Baby Treats Series (16ct) (SYL65649) RRP £3.49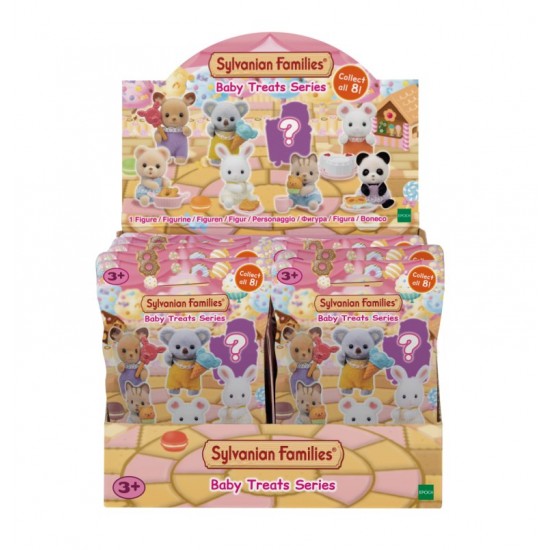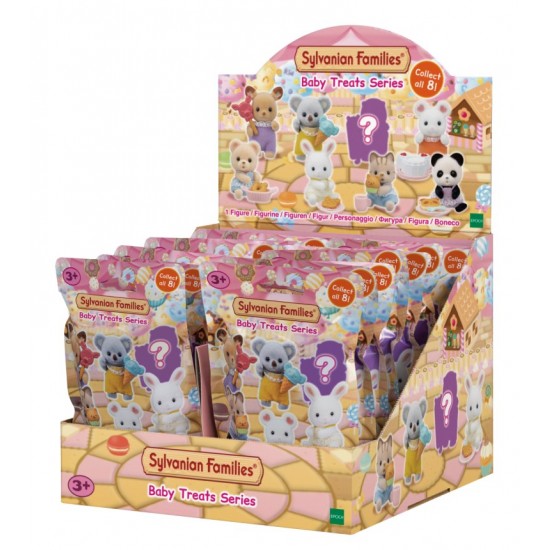 Baby Treats Series (16ct) (SYL65649) RRP £3.49
Sylvanian Families Baby Treats Series.
Available for sale to independent brick & mortar stores and online via their own managed websites. Unfortunately, we cannot supply these products for sale on any social media or third-party trading platforms, including; Amazon, eBay, Facebook, Instagram and TikTok.

The Sylvanian Families Baby Treats Series are cute and fun to collect. Collect them all! Marshmallow Mouse baby with Marshmallow Mouse Cake and Cake Plate. Koala baby with Koala Ice Cream. Snow Rabbit baby with Rabbit Waffle and Plate. Bear baby with Bear Doughnut and Basket. Deer baby with Deer Lollipop. Pookie Panda baby with Panda Pancake, Plate and Fork. Striped Cat baby with Cat Muffin and Mug and a secret figure.
SKU: 5054131056486