SuperThings - Guardians of Kazoom CDU (50ct) RRP 90p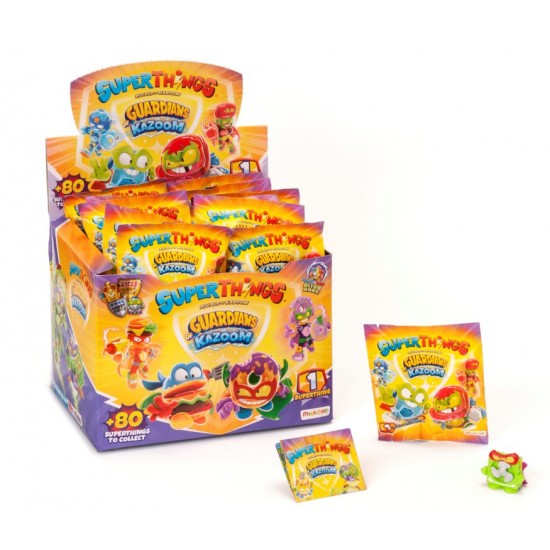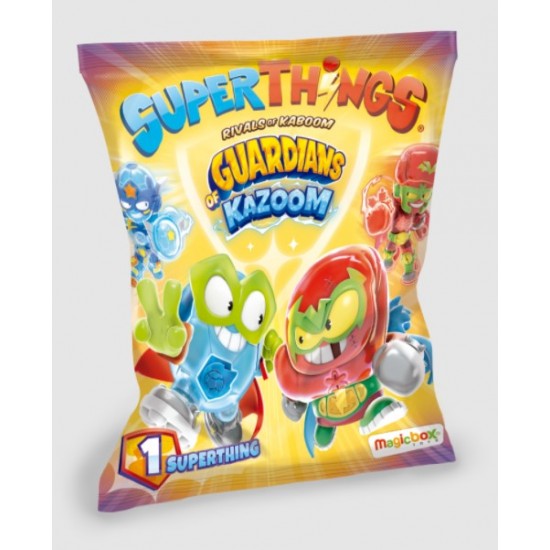 SuperThings - Guardians of Kazoom CDU (50ct) RRP 90p
SuperThings - Guardians of Kazoom CDU.
Discover the new series of the SuperThings Guardians of Kazoom!
Over 80 new characters to collect. Heroes and villains, gold and silver figures and new characters with a glass effect!
Will you get Kazoom Blast? It's the ultra-rare character in this series. Choose your side and carry on with the adventure!
The SuperThings are everyday objects turned into superheroes and supervillains.
Each packet contains a SuperThing and a leaflet with the list of characters.
Every SuperThing has a rival.
Look for the pair of rivals and make up your teams!
SKU: 8431618017678