Springboks Monopoly RRP £34.99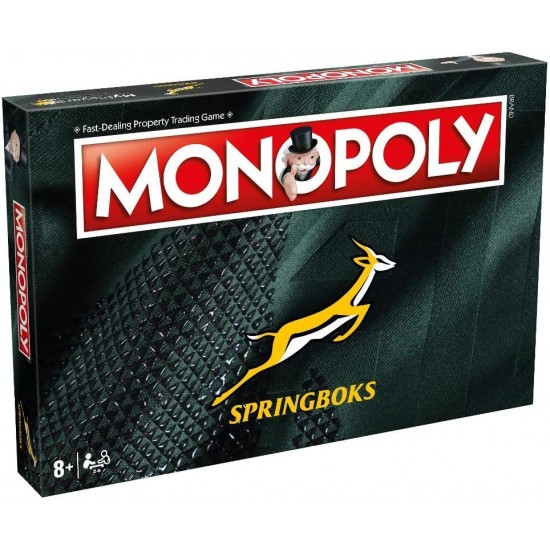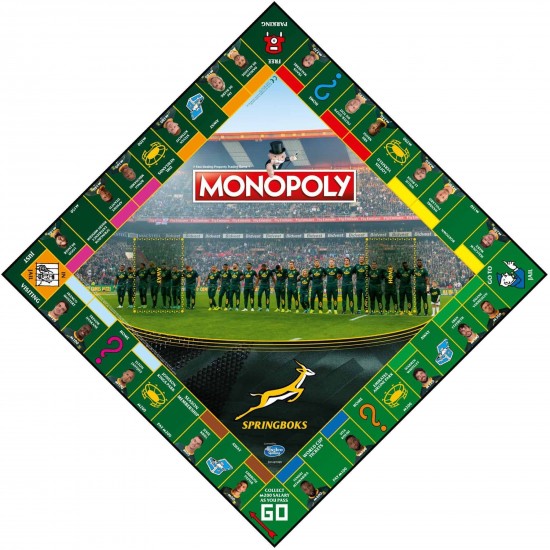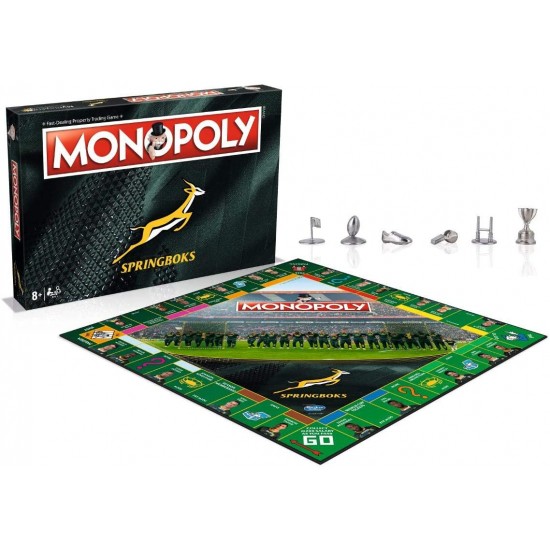 Springboks Monopoly RRP £34.99
Springboks Monopoly.
In this edition of Springbok Monopoly, the world's best loved board game meets South Africa's national rugby union team. The Springboks are one of the world's most feared and admired rugby teams - a giant of the game, well known for fielding giants! Springbok names resonate across the globe and now is your chance to bring those famous players into your home and play your way to Springbok Monopoly glory!
• The world's favourite family board game brings this exciting edition of Springbok Monopoly!
• Choose your favourite bespoke rugby token playing piece and tour your favourite Springbok's players!
• Advance to Jesse Kriel, Rg Snyman, or even Siya Kolisi - will you owe rent or reap the rewards?
• Build your stands and stadiums and trade your way to success!
• The Fast-Dealing Property Trading Game is fun for the whole family!
SKU: 5036905035514