Pokemon GO Mewtwo/Melmetal Deck Bundle (6ct) RRP £41.99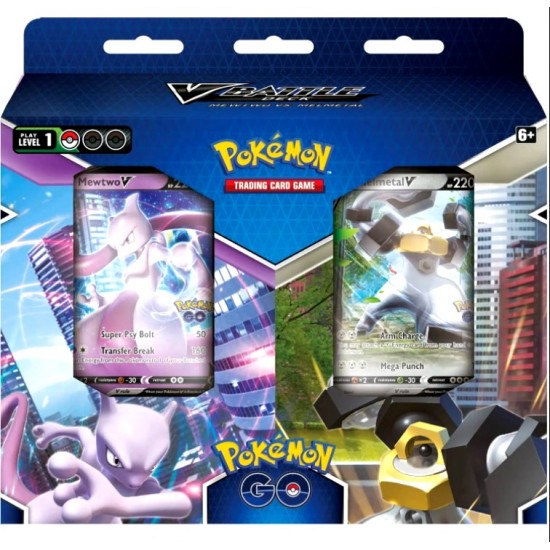 Pokemon GO Mewtwo/Melmetal Deck Bundle (6ct) RRP £41.99
Pokemon GO Mewtwo/Melmetal Deck Bundle.
Get ready for a major Pokemon battle with a ready-to-play double deck bundle-with extra Trainer cards! This set includes a deck for you and one for a friend.
You can pick either Mewtwo V or Melmetal V to lead your team in a heads-up battle against another Trainer. Then, switch up the decks and see what things look like from the other side.
Can you win with both powerful Pokemon V?
Contents:
2 battle decks each with foil Pokemon, 11 trainer cards, 5 foil cards, 2 booster packs, sticker sheet, 2 strategy sheets, 2 single player playmats, 6 reference cards, damage counters, guide, code card, 2 metallic coins, 2 deck boxes.
BARCODE: 0820650850493