Peaky Blinders Playing Cards (12ct) RRP £3.99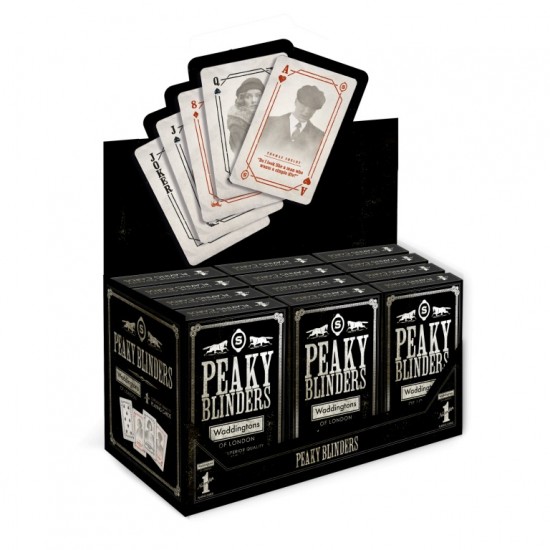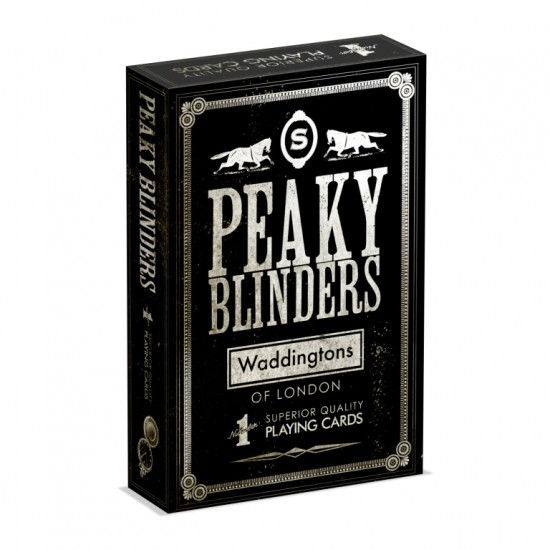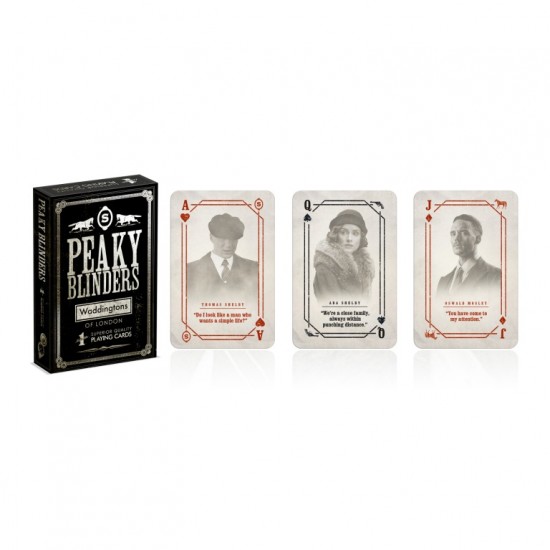 Peaky Blinders Playing Cards (12ct) RRP £3.99
Peaky Blinders Playing Cards.
This fantastic new officially licensed edition of Waddington's Number 1 Playing Cards infuses the classic deck of cards with all of the intrigue, tension and double crossing of Steven Knight's gangster epic, Peaky Blinders.
Starring Cillian Murphy as Thomas Shelby, Peaky Blinders is arguably a modern classic of the small screen, and now you can own a piece of television history with this officially licensed deck of cards. Each King, Queen, Jack and Ace is now replaced with an iconic figure from the show, like Tommy, Arthur and Polly.
Perfect for your next round of cards down the Garrison, each suit now reflects the allies and enemies in Tommy's path to glory.
The pack features two jokers and offers authentic photography from the series. Perfect for everything from Snap to Poker, Blackjack and Solitaire, this pack features high quality cards that are guaranteed to impress, whether you're playing with friends, family, politicians or gangsters.
SKU: 5036905044998