Pokemon Scarlet & Violet 2: Paldea Evolved PREMIUM Checklane (12ct) RRP £6.99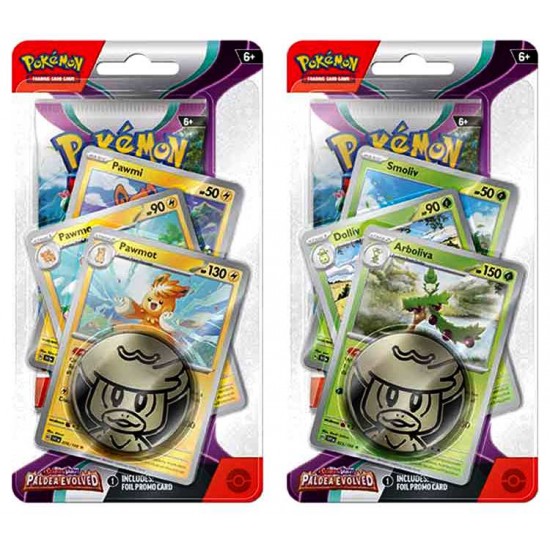 Pokemon Scarlet & Violet 2: Paldea Evolved PREMIUM Checklane (12ct) RRP £6.99
Pokemon Scarlet & Violet 2 Paldea Evolved PREMIUM Checklane
Explore the Paldea Region with Paldea Evolved!

The Pokemon TCG Scarlet & Violet: Paldea Evolved expansion set features over 190 cards including new characters from the Pokemon Scarlet & Violet video games. Look out for powerful new Pokemon ex and find rare cards with stunning artwork!
Get in on the latest Pokemon TCG action with an awesome booster pack, including three promo cards featuring a full evolution chain of either the Electric-Type Pokemon Pawmi or the Grass-Type Pokemon Smoliv, as well as a cool metallic coin featuring Quaxly and a code card for the Pokemon TCG Online!
BARCODE: 0820650853616