Super Mario Blow Up! Shaky Tower Game (6ct) RRP £19.99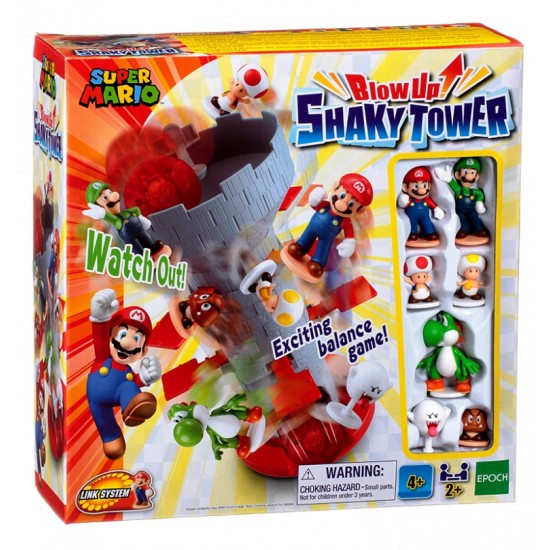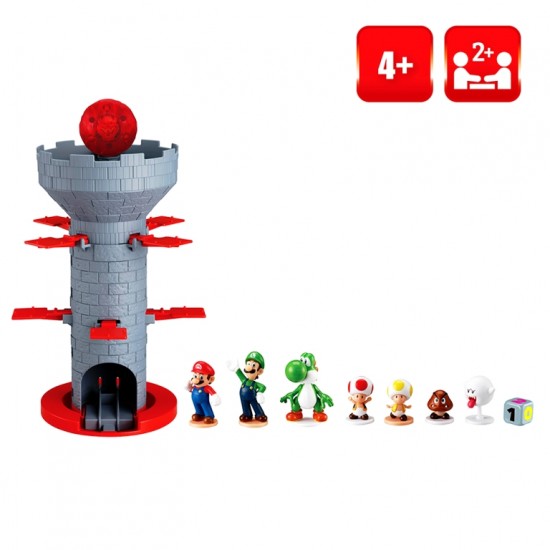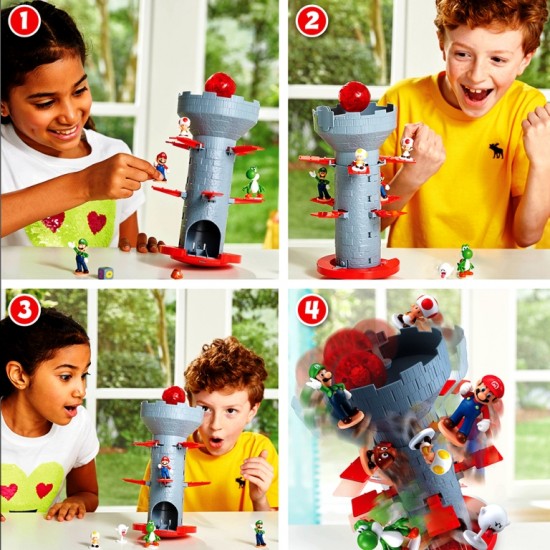 Super Mario Blow Up! Shaky Tower Game (6ct) RRP £19.99
Super Mario Blow Up! Shaky Tower
Join your favourite characters from Super Mario Bros for an exciting balancing game!

Gently place each figure on a step board climbing the tower ... but watch out because the tower really shakes!! Any player who makes the ball drop and sends all the figures flying will lose the game, so only the steadiest hands and the calmest nerves will be triumphant!
Each character figure can be interchanged between all games which show the 'LINK SYSTEM' mark. Contents include;
1 x Mario
1 x Luigi
1 x Toad
1 x Yellow Toad
1 x Goomba
1 x Boo
1 x Yoshi
1 x Playing dice
8 x Step boards
1 x Tower
Suitable for ages 4 years up and 2 or more players.
SKU: 5054131073568
Available for sale to independent brick & mortar stores and online via their own managed websites. Unfortunately, we cannot supply these products for sale on any social media or third-party trading platforms, including; Amazon, eBay, Facebook, Instagram and TikTok.