Harry Potter Top Trumps Battlemat RRP £14.99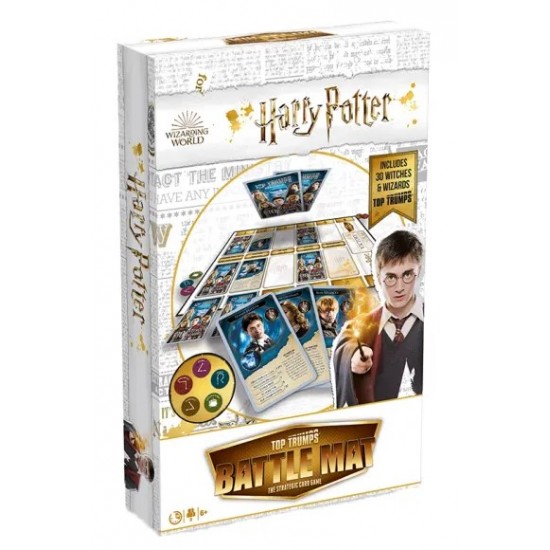 Harry Potter Top Trumps Battlemat RRP £14.99
Harry Potter Top Trumps Battlemat
The fresh new way to enjoy Top Trumps is the Harry Potter Top Trumps Battlemat!
This new strategic, table-top edition is a fresh twist on the classic card game which relies on your knowledge of Harry Potter as Top Trumps becomes a board game for the very first time! Discover exciting new facts about Minerva McGonagall, Rubeus Hagrid, Bellatrix Lestrange plus many more. Pick a duelling partner and show off your wand work with five unique spell tokens to be played to your advantage ... Stupefy, Revelio, Expelliarmus, Confundus and Polyjuice Potion.
Gameplay begins when the first player lays out their three top ranking cards against the selected categories, which include ... First Year at Hogwarts, Wand Length, Family Tree, Fear Factor or Top Trumps Ranking. Player two then lines up their best three cards against the same category and battle begins! Flip the cards one at a time and win points for each winning stat. Add up the points to see who wins the round!
SKU: 5053410005016