Trapped Escape Room Game Assortment (6ct) RRP £12.99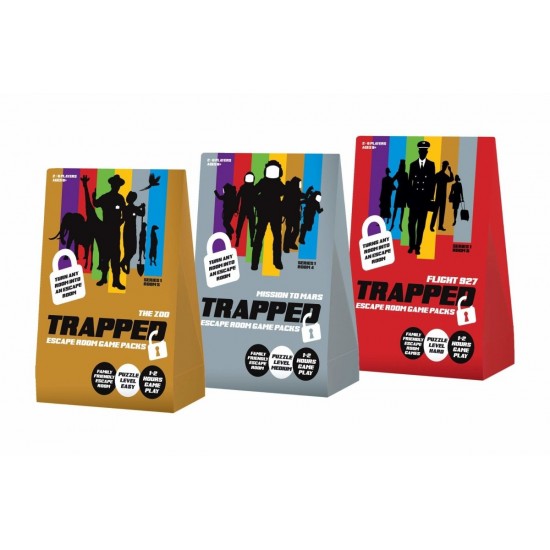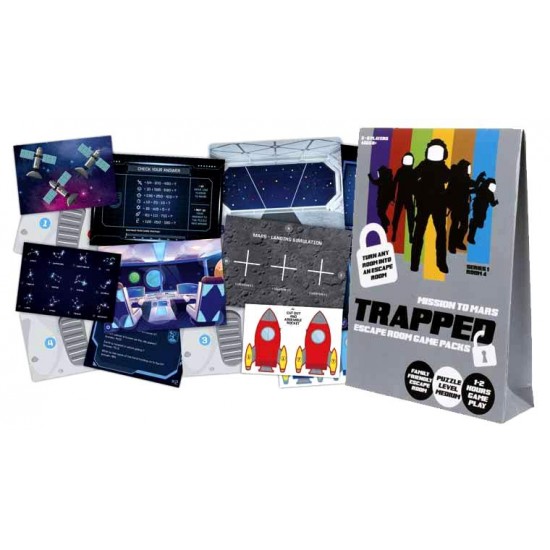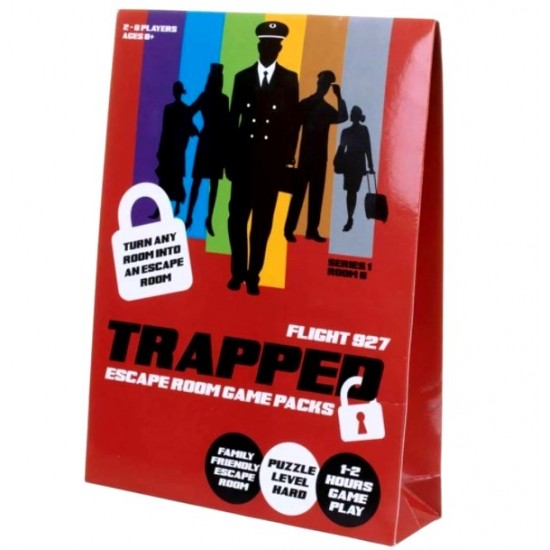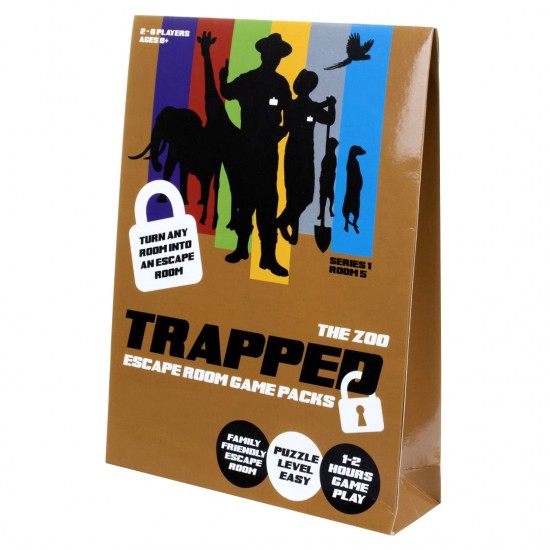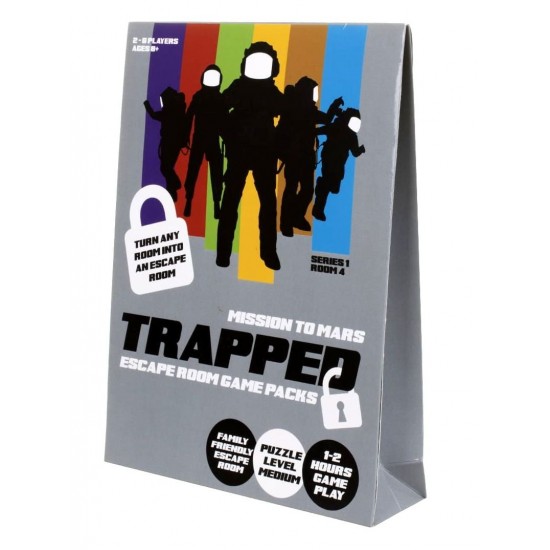 Trapped Escape Room Game Assortment (6ct) RRP £12.99
Trapped Escape Room Game Assortment.
Players: 2-6
Game Time: 1-2 Hours
Turn any room into a family-friendly, action-packed, escape room adventure for between 2 - 6 players. Clever clues to crack and puzzles to solve, all you need to add are the people to play and the cunning to escape! Each family game box contains everything you need to turn the room of your choice into an escape room including the easy peel tape! Designed by real escape room experts, TRAPPED is the next best thing! Suitable for adults, families and children aged 8 years and up.

Three themed game packs available, including :-
The Zoo ( Puzzle Level Easy) - SKU: 5060740000277
Mission to Mars (Puzzle Level Medium) - SKU: 506074000260
Flight 927 (Puzzle Level Hard) - SKU: 5060740000284
Depending on the game pack contents can include;
Puzzle Cards

Riddles

Clue Reader

Secret Envelope

Door Lock

Posters

ID Badges

Clips

Sticky Tape

How to Play Booklet

Book of Clues.
SKU: Various