Encanto Isabela Fashion Doll (3ct) RRP £14.99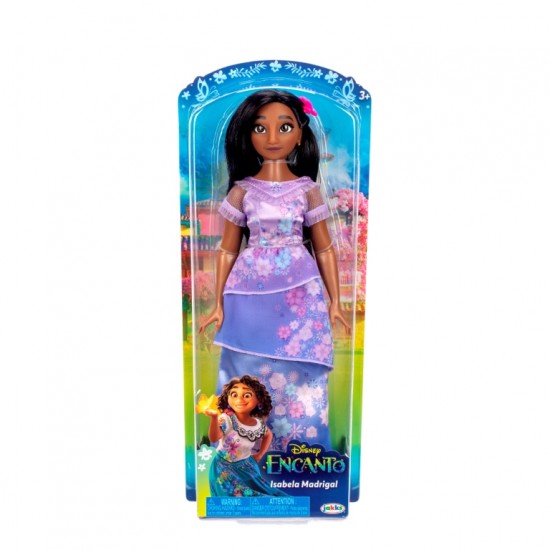 Encanto Isabela Fashion Doll (3ct) RRP £14.99
Encanto - Isabela Fashion Doll.
Isabela Madrigal from Disney's Encanto comes wearing her signature outfit and accessories! Just like in the film, Isabela's stunning lavender dress features beautiful ruffle details on her collar and sleeves. Her delicate layered skirt is decorated with gorgeous pink, purple, and blue flowers, just like her dress in Encanto!
Isabela's stunning flower hair clip, dainty gold earrings, and purple espadrille shoes complete her classic look. With this Isabela Madrigal doll, you can pretend you have flower powers too!
Isabela Madrigal's dress features authentic film details and designs.
Includes iconic flower hairclip, delicate earrings, and espadrille shoes to complete Isabela's signature look.
BARCODE: 192995219410