Dragon Ball Z Ultimate Squad (UW08) Boosters (24ct) RRP £3.99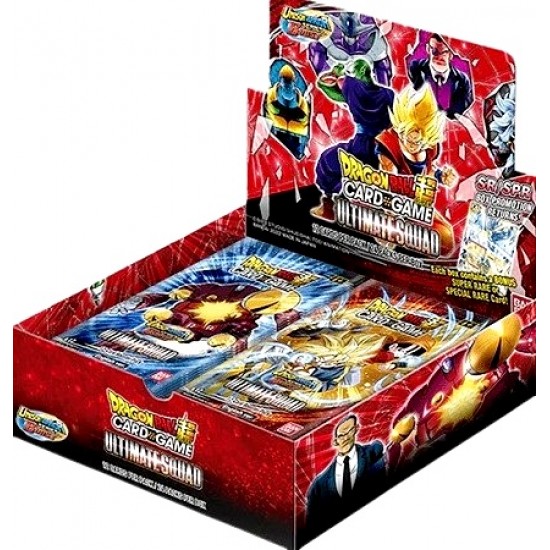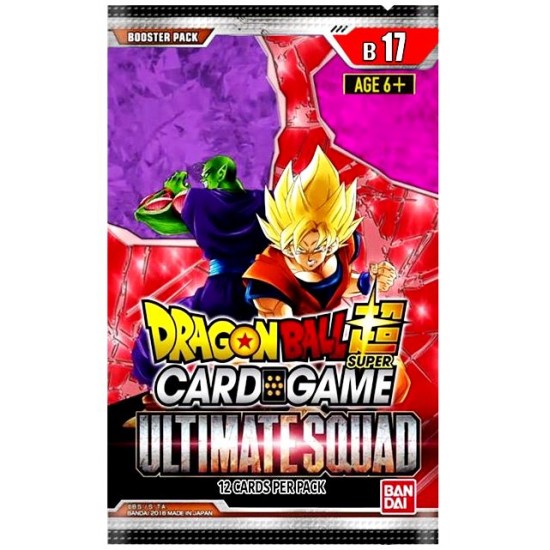 Dragon Ball Z Ultimate Squad (UW08) Boosters (24ct) RRP £3.99
Dragon Ball Z Ultimate Squad (UW08) Boosters

Ultimate Squad is the latest release in the Unison Warrior series, which features warrior groups from across various eras of the Dragon Ball franchise doing battle. Ultimate Squad focuses on the androids and robots of Akira Toriyama's universe with each section focusing on a different saga from the series, bringing hero characters from the Z, GT and Xenoverse together to face off against Cooler's Armored Squadron!
Collect the full set of card types including :-
60 common cards
38 uncommon cards
30 rare cards
18 super rare cards
15 special rare cards
3 secret rare cards
One box contains 24 booster packs, each booster pack contains 12 trading cards.
SKU: 811039036560