Dragon Ball Super Monopoly RRP £34.99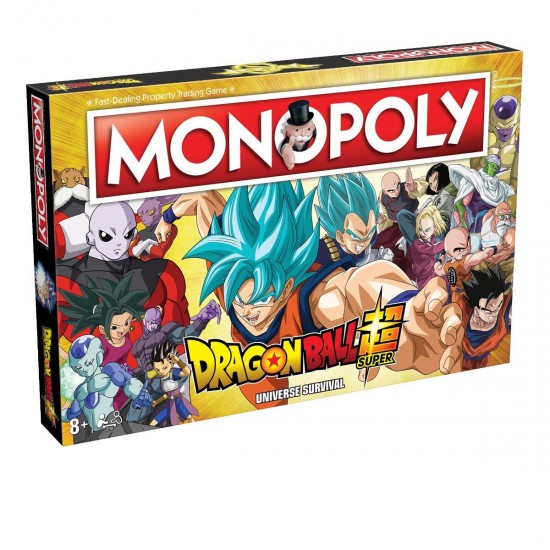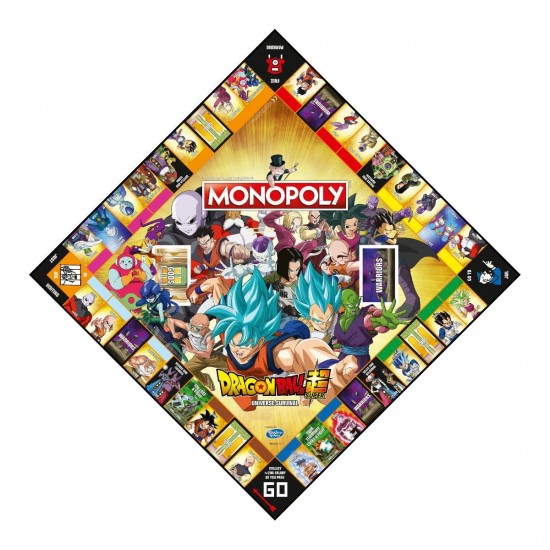 Dragon Ball Super Monopoly RRP £34.99
Dragon Ball Super Monopoly - Universe Survival
Bad news ... Zen-Oh has declared that twelve universes is too many, so the Tournament of Power is here to decide which universes will survive and which must be destroyed! Join Goku and his friends in a brand new spin on the classic family game in order to prove your worth to the kings of the universe.
Choose your universe token, roll the dice and throw yourself into the fray in this exciting new edition of Monopoly. Tour the board and buy up your favourite characters from the unforgettable anime series Dragon Ball Z, including; Gohan, Vegeta, the Great Priest and many more. Build houses and hotels to boost your income and charge your opponents double rent!
Travel spaces have been replaced with gods such as Beerus, Champa, Mosco and Rumsshi so that you can mix up gameplay with warrior and god cards! Will you take home some bonus cash or end up in debt? The survival of the universe is at stake!
SKU: 5053410004095