The Nightmare Before Christmas Monopoly RRP £34.99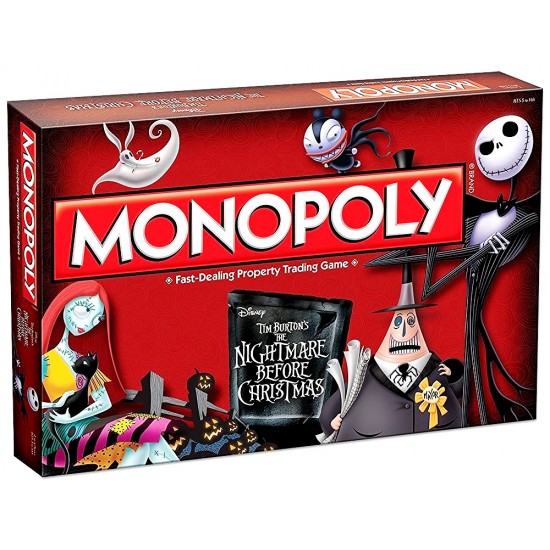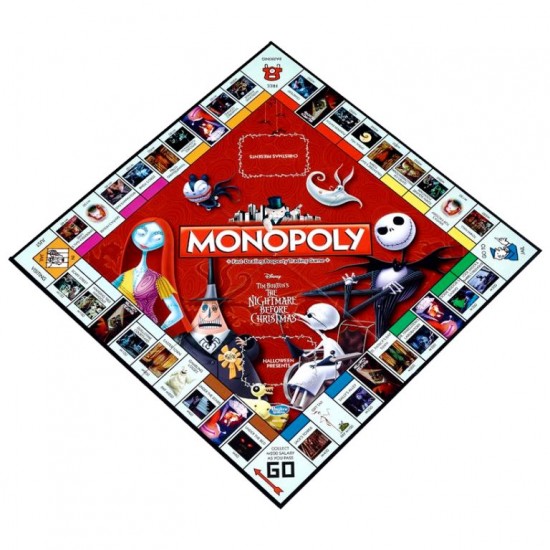 NEW


The Nightmare Before Christmas Monopoly RRP £34.99
The Nightmare Before Christmas Monopoly

The world's favourite property trading game meets Tim Burton's cult animated classic in this exciting new edition of MONOPOLY!
Players must use 'The Scientific Method' to buy, sell and trade the infamous properties of Halloween Town ... relax with Jack on Spiral Hill, tumble down from Dr. Finkelstein's Tower or take a dip in Undersea Gal's Lake. Using one of six exclusive character tokens, including; Jack's Skull, Sally, the Mayor's Herse, Oogie Boogie, Zombie Duck and Evil Teddy players can adventure to their favourite movie locations as they accumulate their fortunes!
Invest in Toys and Assembly Lines as you trade your way to success and advance to Jack's Tower, Oogie Boogie's Casino or Dr. Finkelstein's Laboratory ... but will you end up owing rent or reaping the rewards?!
SKU: 5036905025881