Day of the Dead Rock Painting RRP £12.99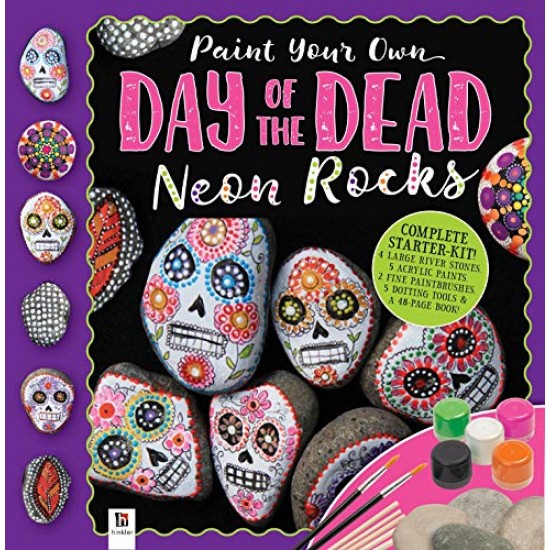 Day of the Dead Rock Painting RRP £12.99
Day of the Dead Rock Painting.
The kit includes four large river rocks, two acrylic paints, three neon paints, two paintbrushes, five dotting tools, and a step-by-step instruction book complete with full colour photos to help you paint eight stunning Day of the Dead neon designs.
Tips, tricks, and handy hints will have you rocking this form of 3 dimensional art!
SKU: 9781488908590