Cry Babies Goodnight Jenna (4ct) RRP £29.99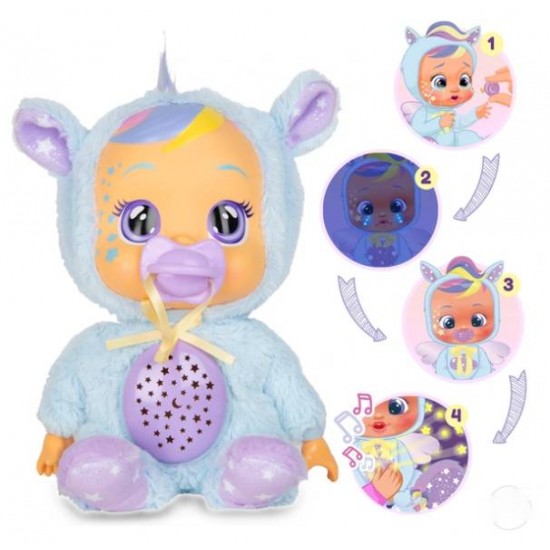 Cry Babies Goodnight Jenna (4ct) RRP £29.99
Cry Babies Goodnight Jenna.
Meet Cry Babies Goodnight Starry Sky Jenna!
She cries LED light tears and makes baby sounds without her dummy. Put it back in to stop her crying!
She makes 8 different baby sounds. When your little ones press her tummy, she will turn their bedroom into a magical starry night sky, and she plays 5 different lullabies!
There are more than 10 minutes of soothing music!
Jenna wears glittery pyjamas and includes a matching dummy.
SKU: 8421134084070