Chocotinis (24ct) RRP £2.99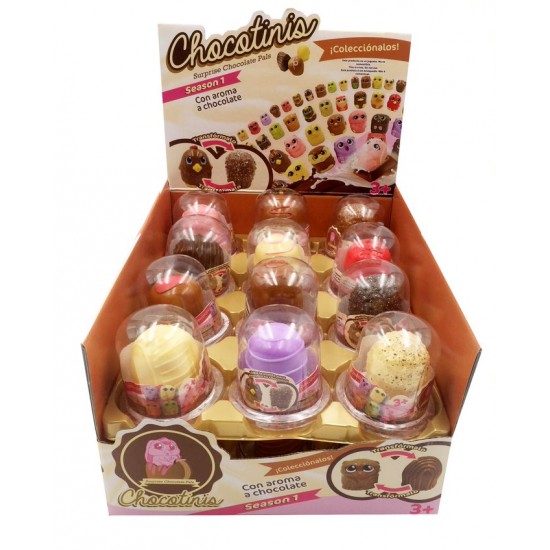 Chocotinis (24ct) RRP £2.99
Chocotinis.
Chocotinis are the cutest little sweeties around! These adorable, collectable pets come from the deliciously wonderful Candy Forest - a magical land between the realms of cute and sweet! If you have found a Chocotini you are in luck because that is the only way you will discover this enchanted land - otherwise it is invisible! Chocotinis are disguised as your favourite sweet treats, including Tara the Truffle, Sammy the Sweet, Cotton Candy Mouse, Black Forest Fluffy, Minty Mindy and many more. Flip your sweet treat to discover which adorable character you have found! Make sure you collect them all!
Each capsule includes one surprise pal
Features a sweet chocolate scent
60 different characters to collect
This is a toy - do not eat!
SKU: 8426842075228