Neon Stones RRP £9.99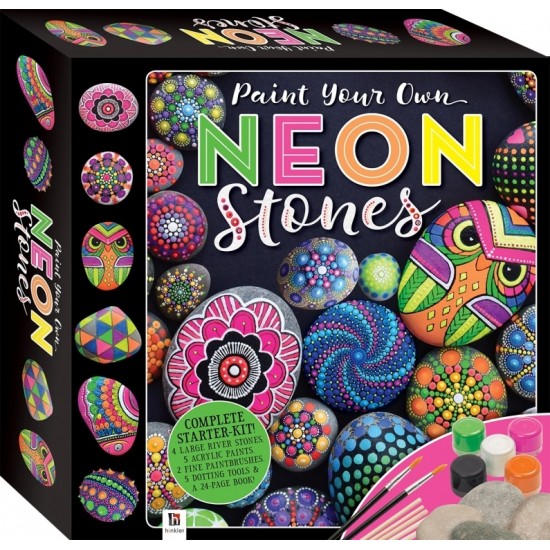 Neon Stones.
Create amazing gifts, paperweights and decorations for your home with the Paint Your Own Neon Stones Kit.
With four large river rocks, five acrylic paints, two high quality paint brushes, five dotting tools in various thicknesses and a 24 page book, you'll be creating colourful designs and ornaments in no time with this desirable rock painting kit.
Complete starter kit, includes:
4 large river stones
2 acrylic paints
3 neon paints
2 fine paintbrushes
5 dotting tools and 24 page, step-by-step design booklet
SKU: 9781488905858