My First Sticker Mosaic - Jungle RRP £1.99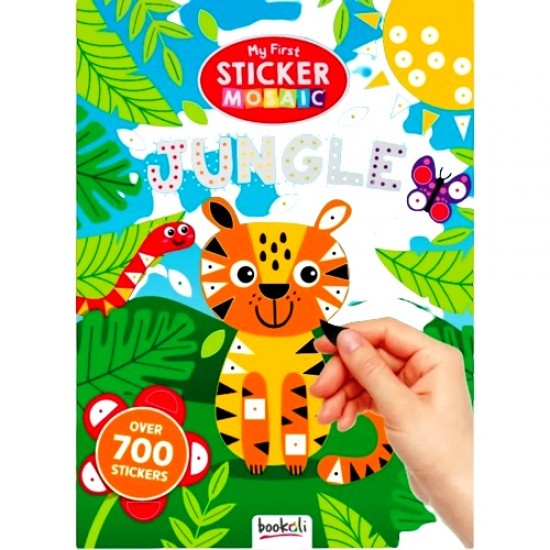 My First Sticker Mosaic - Jungle RRP £1.99
My First Sticker Mosaic - Jungle.
Let's go sticker crazy! With 16 images and over 700 stickers the My First Sticker Mosaic - Jungle book will keep little ones entertained for hours!
Match up the shapes and use your little stickers to make wild jungle pictures. From stripy tigers to slithering snakes, watch the jungle spring to life one sticker at a time.
The My First Sticker Books provide a perfect first introduction into the art of mosaics. With fun, simple artwork and over 700 easy-to-peel sticker shapes these books offer a satisfying activity that develops little one's math and motor skills.
SKU: 9781787728356