Aquabeads Super Mario Creation Cube (4ct) (31774) RRP £29.99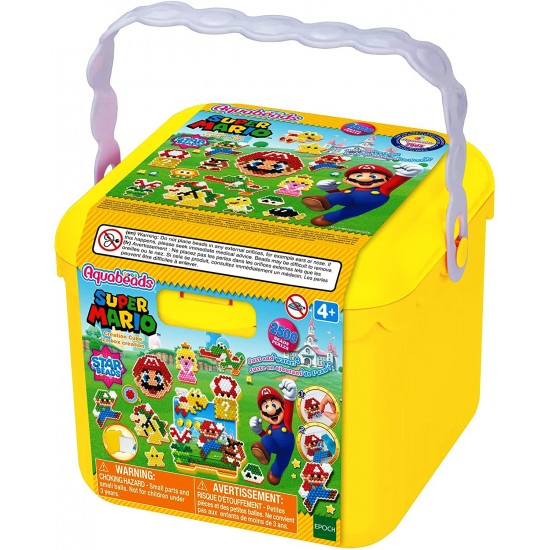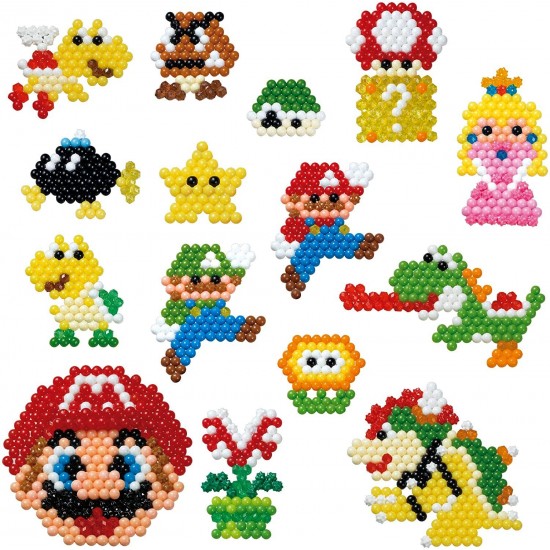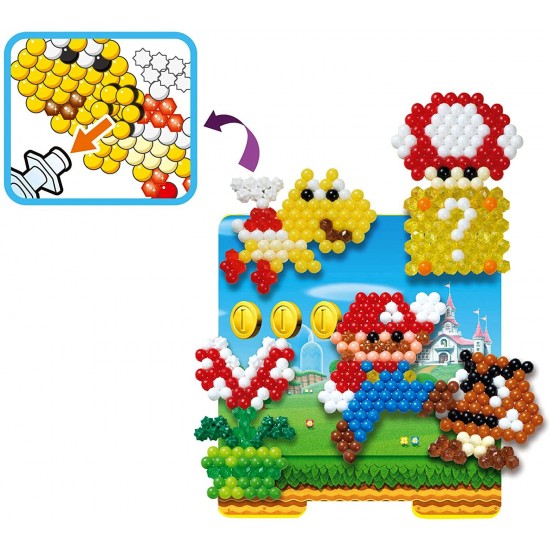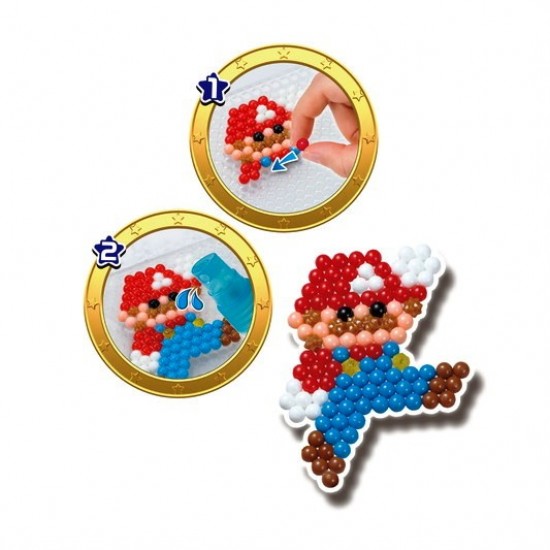 Aquabeads Super Mario Creation Cube (4ct) (31774) RRP £29.99
Aquabeads Super Mario Creation Cube

Available for sale to independent brick & mortar stores and online via their own managed websites. Unfortunately, we cannot supply these products for sale on any social media or third-party trading platforms, including; Amazon, eBay, Facebook, Instagram and TikTok.

Creation Cube - Super Mario set includes over 2500 star, solid, and jewel beads in 35 colours!
Artists aged 3+ can make creations of their favourite Super Mario characters, such as Mario, Luigi, Princess Peach, Bowser, Yoshi, Bob-omb, Goomba, Koopa Troopa, Koopa Paratroopa, and Piranha Plant. They can also make items such as Green Shell, Question Block and Mushroom, Star, and even a Fire Flower!
When the bead creations are completely dried after 60 minutes, carefully take the creation off from the tray and decorate onto the creation display with design pegs.
Using the sprayer, spray water onto the beads to make them magically stick together!
SKU: 5054131317747