Aquabeads 3D Princess Tiara Set (4ct) (31604) RRP £16.99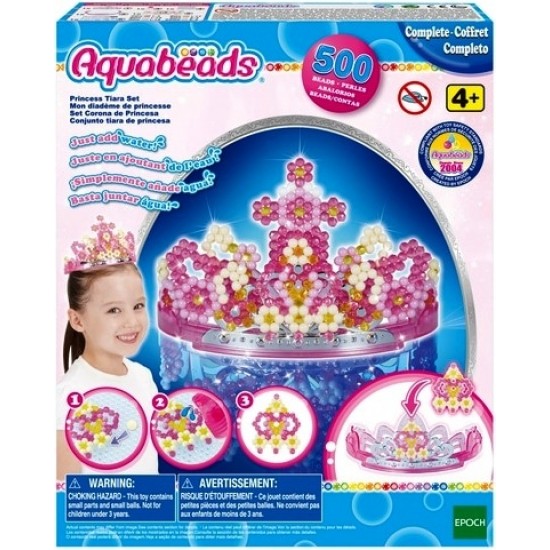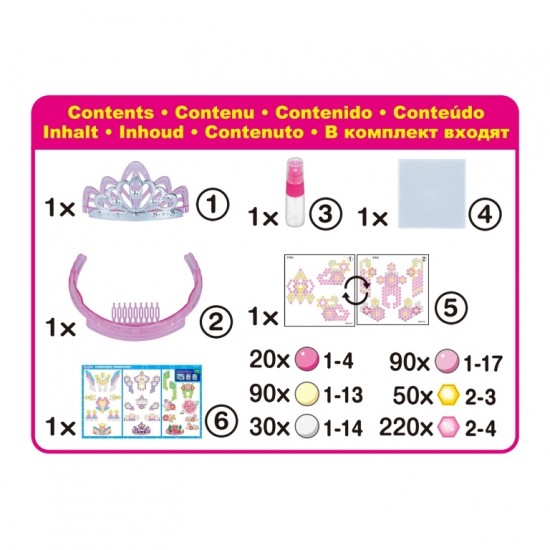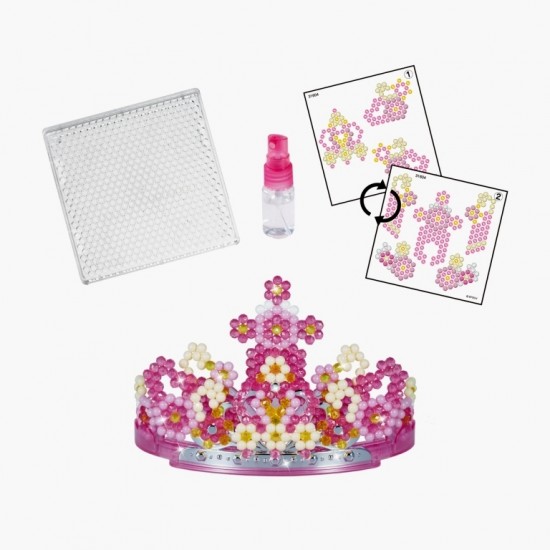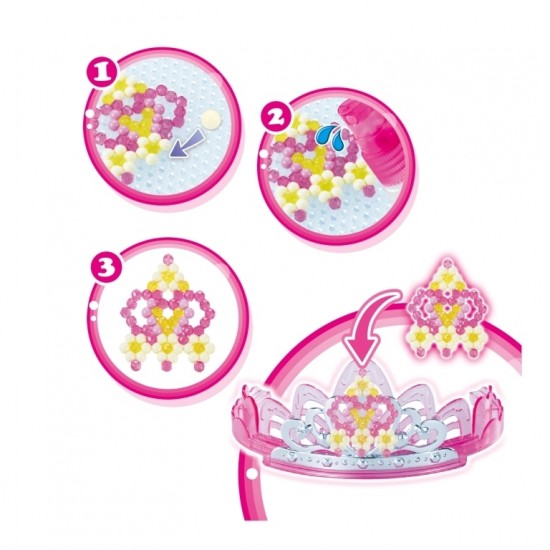 Aquabeads 3D Princess Tiara Set (4ct) (31604) RRP £16.99
Aquabeads - 3D Princess Tiara Set.
Available for sale to independent brick & mortar stores and online via their own managed websites. Unfortunately, we cannot supply these products for sale on any social media or third-party trading platforms, including; Amazon, eBay, Facebook, Instagram and TikTok.

The Princess Tiara Set includes over 500 solid and jewel beads in 6 colours.
Follow the template design and place the beads onto the layout tray to create your design.
Using the sprayer, spray water onto the beads to make them magically stick together!
A 3D tiara base is included with this set and you can wear the tiara you make! Have fun pretending to be a princess while wearing a flower tiara made from Aqua beads!
3 bonus templates are included. You can use these to make other tiaras with bead refills (sold separately). The parts inserted in the 3D tiara base can be removed and replaced at any time, so you can adjust and change the design however you like!
SKU: 5054131316047